Competition comes from Cobra boss Burrows but Towergate expected to fight hard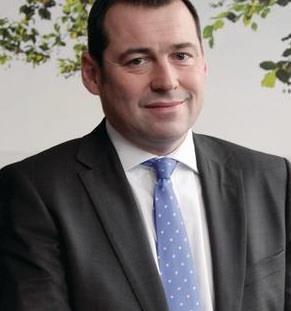 Towergate chief executive Mark Hodges plotted his first major acquisition since taking over the consolidator with a swoop this week for London market broker Cobra.
Hodges will have to beat off competition from Cobra's chief executive Steve Burrows, who has formed an acquisitional vehicle called Alto Intermediary Group to buy Cobra.
According to a stock exchange announcement, the eventual price of the deal is likely to be below Cobra's listed closing price on Monday, which valued the company at £8.7m.
That would be well within Towergate's firepower, as it has a £100m acquisitions war chest from its private equity backer, Advent.
If Hodges pulls off the deal, it will bolster Towergate access to Lloyd's through Cobra's London-market wholesale operation. Cobra also has its own network.
One source said: "What Cobra gives them, having sold off most of the retail, is a London market operation, which Towergate haven't really got.
"It gives them the London market and the Cobra Network bolsters up the network. It's quite an attractive bulking up."
Stiff competition
Hodges is likely to face stiff bidding competition from Burrows, who is the largest single shareholder with a 24% stake in the firm.
Other potential suitors could include names like Jelf, Giles and Gallagher Heath.
Brokers with networks, such as Cobra, can prove attractive targets for those looking to boost their top lines because they provide cheaper access to gross written premium than buying a pure broking house.
Even if bidding does hot up with new entrants, Towergate is likely to show determination in securing the deal.
Hodges, who took over in October last year, needs to bolster revenues to stave off the threat of a downgrade from the rating agencies.
Towergate is being watched closely by Fitch over whether it completes acquisitions to help deleverage the business. Towergate has a £520m corporate bond issue and £410m of bank debt facilities.
Forced to market
In February, Fitch said total gross leverage for the 12 months to September 2011 was 6.6 times EBITDA, compared with Fitch's expectation of 5.8 times.
Meanwhile, there have been suggestions that Cobra has been forced to market by its backers wanting to sell up, and that Burrows is seeking to salvage the company by effecting a management buy-out through Alto Intermediary.
The company has been unprofitable recently, and has been selling off units in a bid to reduce its high debt levels. Last year Cobra sold its broking operations in Caterham and Alton
to Aston Scott, along with Cobra Corporate Solutions.
Profit warning
At the end of February, Cobra had cash balances of around £3.3m (2011: £800,000) and borrowings of around £12m (2011: £15m).
The company issued a profit warning on 15 March, saying that its earnings for the year to 31 March would be affected by the unit sales, which had accounted for around 30% of its earnings.
The company also warned that goodwill impairments and restructuring costs would hit operating earnings.
Cobra made a loss of £1.9m in the year to 31 March 2011, mainly due to a £1.5m goodwill impairment.
We say …
● Towergate chief executive Mark Hodges (pictured) is cultivating a corporate culture at the consolidator. Would staff at Cobra, a much smaller outfit, be happy working for Towergate? Hodges may find that he has to sell off parts of the business if he pulls off a deal.
● The deal is a good fit for Towergate, giving it access to the Lloyd's market. It will also quell the concerns of the rating agencies, which want to see a lowering of the consolidator's debt to underlying earnings ratio.
● There are a number of other broking groups like Cobra with high debt structures, and some are asking who will be next.