Fitch puts Towergate on negative outlook as earnings fall below expectations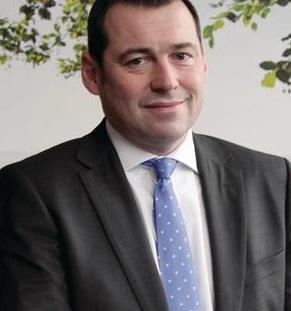 Rating agency Fitch has threatened to downgrade Towergate's issuer default rating to B- from B if the broker's debt-to-profit ratio remains at its current high levels for the next 18-24 months.
Despite the threat of a downgrade deeper into junk territory, Towergate finance director Ian Patrick insists the broking group is "financially rock solid" and that he is "satisfied with our 2011 performance and very excited by plans for 2012".
Fitch has assigned a negative outlook to the main issuer default rating (IDR), which is the group's ability to honour its payments on bonds.
Towergate refinanced its debts last year, which included a £520m corporate bond issue.
The agency said the negative outlook reflects the fact that tough market conditions have eroded Towergate's revenues and profit. At the same time debt levels have remained high, resulting in a high debt-to-profit ratio.
Towergate's income for the first nine months of 2011 was 7% below Fitch's expectations, and earnings before interest, tax, depreciation and amortisation (EBITDA) fell short by 11%.
Towergate's debt refinancing early last year, which included the £520m corporate bond issue and £410m of new bank debt facilities, rendered Towergate's "gross leverage" at six times - meaning its debt is six times its EBITDA.
Towergate's former status of a stable outlook was based on the broker delivering sufficient EBITDA growth to start de-leveraging (reducing the debt-to-profit ratio) in line with Fitch's expectations and other issuers in the B rating category.
However, Fitch said total gross leverage for the 12 months to September 2011 was 6.6 times EBITDA, compared with Fitch's expectation of 5.8 times.
In mitigation, Fitch said Towergate's current IDR rating continues to be supported by the broker's leading position in the UK non-life broker market, wide product distribution platform, and expertise in niche SME commercial and personal insurance lines.
But it added that challenging market conditions would continue in 2012 and 2013, putting pressure on Towergate to find alternative sources of growth, including acquisitions. "Although Fitch recognises that potential acquisitions could generate growth, the agency will closely monitor Towergate's success in completing on these acquisitions," the agency said.
The agency said the rating outlook could be revised to stable if Towergate can grow EBITDA sufficiently to meet Fitch's de-leveraging expectations.
But if gross total leverage remains above six times EBITDA, and leverage adjusted for funds from operations remains above 6.75 times over the next 18-24 months, a downgrade to B- is "likely".