Revenue falls 4% as  deals delayed by uncertainty surrounding troubled broker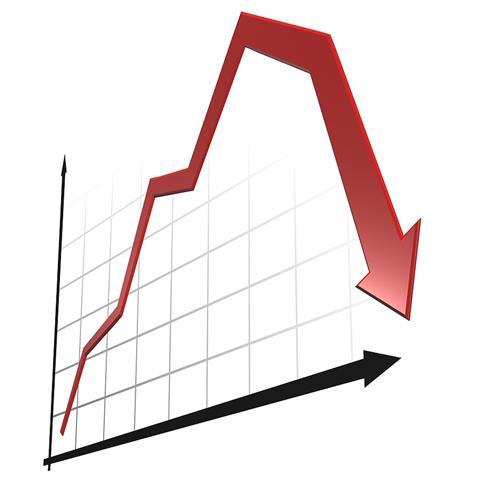 Towergate reported earnings before interest, tax, depreciation and amortisation of £110m in the full 2014 year, down 24% on the £145m it reported in the same period last year.
Revenues fell 4% to £426m (2013: £443m) and the company's EBITDA margin fell by 6.9 percentage points to 25.8% (2013: 32.7%)
The company's results suffered in the fourth quarter because a number of deals were not completed with insurers before the year end because of uncertainty about Towergate's future.
The company revealed in its third-quarter results that it faced a cash-flow problem that could threaten its future, but this morning has agreed a restructuring and refinancing with its senior creditors.
Excluding the impact of the delayed deals, organic revenue fell by 5%.
Divisional breakdown
Profit in Towergate's insurance brokers division was worst-hit. EBITDA was down 32% to £31m in 2014 (2013: £45m). This came despite a £2m contribution from the sale of Haywards Aviation to JLT.
The company's direct, Paymentshield and network divisions saw their EBITDA decline by 15%, 16% and 17% respectively (see table).
Towergate Underwriting was the best performing division. Its EBITDA fell by 2% to £38m (2013: £39m).
Towergate divisional performance
Revenue
| Revenue | 2014 (£m) | 2013 (£m) | change (%) |
| --- | --- | --- | --- |
| | | | |
| Insurance brokers | 189 | 199 | -5 |
| Underwriting | 94 | 90 | 4 |
| Direct | 68 | 67 | 1 |
| Paymentshield | 59 | 68 | -13 |
| Network | 14 | 15 | -5 |
EBITDA
| EBITDA | 2014 (£m) | 2013 (£m) | change (%) |
| --- | --- | --- | --- |
| | | | |
| Insurance brokers | 31 | 45 | -32 |
| Underwriting | 38 | 39 | -2 |
| Direct | 27 | 31 | -15 |
| Paymentshield | 44 | 53 | -16 |
| Network | 5 | 6 | -17 |
Join the debate in our new LinkedIn specialist discussion forums