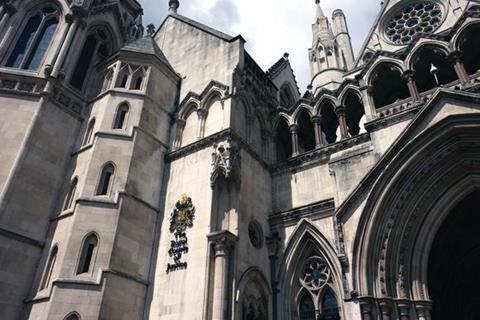 A painter and decorator who sued Surrey Council, claiming he tripped on an uneven pavement, could be facing jail for alleged fraud after a Facebook post cast doubt on his story.
John Wootton, of Saville Crescent, Ashford, Surrey, injured his wrist when he fell in December 2010, and later claimed compensation from the council.
He blamed his fall on a raised kerbstone, London's High Court heard today.
But council lawyers later discovered a message, posted two days after the fall, on Wootton's Facebook page which read: "Alcohol and icy roads don't mix!".
Medical records also revealed he had told a nurse and a doctor he had in fact slipped on ice.
Wootton later dropped his damages claim, but Surrey Council is now urging a senior judge to jail him for alleged contempt of court.
William Featherby QC, for the council, told the court the "fraud had become unustainable" in light of the Facebook post and the medical records.
Wootton, aged in his 50s, denies his claim was fraudulent, saying his Facebook entry was "only a throwaway, frivolous comment", and is fighting the case.
He insists that, although there was ice present where he fell near his home, the cause of the accident was a defect in the pavement.
Giving evidence in court, Wootton rebuffed a suggestion made by Featherby that he 'made the whole thing up'.
He said: "I don't like that remark. If I had gone out to look for a dodgy kerbstone, Ashford is full of them.
"If I had done, I would have found somewhere miles better than that."
The council is also asking Judge Jonathan Simpkiss to consider jailing two of Mr Wootton's friends - Stuart and Lorraine Harris - who were witnesses in his claim.
Both Mr and Mrs Harris strenuously deny any wrongdoing and are also contesting the case.
The High Court hearing continues.