Solicitors could be left without cover, broker warns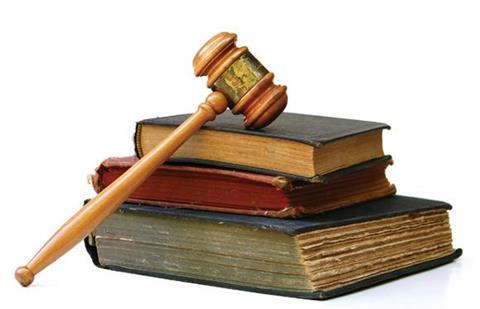 The broker for unrated solicitors PI insurer Berliner has told customers it is "not in a position to accept any premium" money for October's renewal period.
Apro Management – an appointed representative of Bar Professions – told clients yesterday that Berliner's ability to accept risks was in doubt. And the firm warned it may not be able to arrange alternative cover by the 1 October deadline.
Solicitors in England and Wales are unable to practice law with professional indemnity cover.
Directors Ray Watson and Wayne Redgrave said they would hold premiums already paid by clients in a separate account "while we seek to resolve the situation".
Bar Professions was the exclusive broker for unrated Latvian insurer Balva, which provided 9% of solicitors at the time of last year's renewals. When Balva was barred from writing business in the UK in April, Bar Professions offered to transfer their policies to unrated Berliner, based in Germany.
The move involved the transfer of cover from 1 June to 31 September and a mandatory extension of the policy by either one year or 18 months. The fees were £14,706.10 and £23,167.99 respectively.
In June, Balva was ordered to wind up by Latvian regulators.
It is not clear what will happen to the clients who transferred from Balva to Berliner.
Bar Professions declined to comment. A member of staff said the directors were out of the office until Thursday.
In yesterday's letter to lawyers, seen by Insurance Times, Watson and Redgrave wrote: "On 2 September 2013, we contacted you in relation to Berliner and advised that we would no loger be accepting premium for Berliner for trhe underwriting year commencing 1 October 2013.
"There is now uncertainty as to whether Berliner will, after all, be in a position to accept any solicitors' PI risks for the year beginning 1 October 2013. Therefore the premiums we have already received will be held in a client account to those cilents' order, while we seek to resolve the situation. We consider however, there is some doubt as to whether replacement capacity can be secured in time. We regret that this situation has arisen and will keep you advised of developments
"Meanwhile and until further notice, we reiterate that we are not in a position to accept any premium monies in respect of 1 October 2013 and customers should consider making alternative arrangements for cover."
No one from Berliner was available to comment at the time of publication.