Group COR of 95.7% 'best in eight years'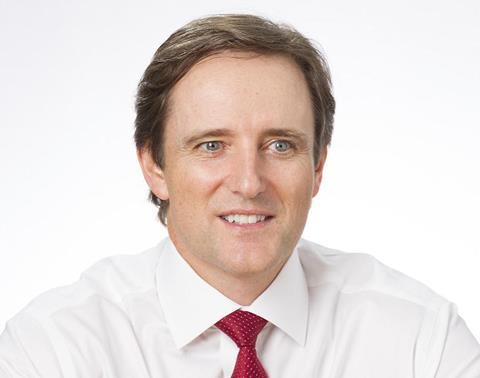 Aviva group chief executive Mark Wilson said the company has "further to travel" despite posting strong 2014 results.
The group's profit after tax from continuing operations almost doubled to £1.7bn in 2014 from £878m in 2013 and operating profit increased by 6% to £2.2bn (2013: £2bn).
The insurer's combined operating ratio (COR) improved by 1.6 percentage points to 95.7% (2013: 97.3%), which Wilson described as "the best in eight years".
The company's UK general insurannce business also had a good 2014.
While praising the performance, Wilson added: "It would be wrong to assume that our turnaround is nearing completion as we have further to travel than the distance we have come."
Aviva's strong results have prompted it to increase its final dividend for 2014 by 30% to 12.25p a share. This takes the total dividend for the year to 18.1p a share, compared with 15p in 2013.
Wilson said: "All of the key metrics have moved in the right direction despite headwinds from currency, changing regulation and lower interest rates.
He added: "These results demonstrate progress in our turnaround and the consequence of this is a 30% increase in the 2014 final dividend."
The company said that its planned acquisition of Friend Life, announced in December 2014 will accelerate its turnaround.
The company estimates that the deal will add £600m to cash flow and generate £225m of cost savings.
Wilson said: "The planning phase of the integration is underway and our work to date validates our underlying assumptions. The shareholder vote will be on 26 March, with completion anticipated on 13 April 2015.
"While these dates are important milestones, once the real work of integration is underway we expect the benefits for shareholders to accrue."
Join the debate in our new LinkedIn specialist discussion forum