Zurich working closely with National Trust to salvage treasures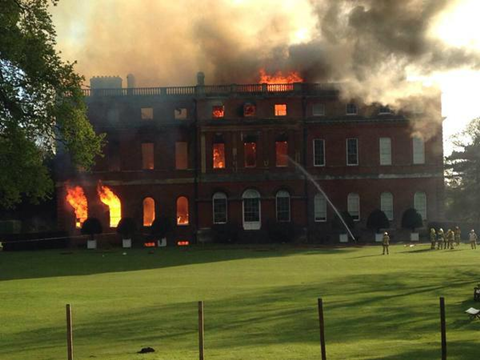 Zurich is working closely with the National Trust following a fire which ripped through the historic Clandon Park stately home.
The insurer will help the National Trust analyse the losses and salvage items. The mansion in West Clandon, Surrey, was built around 1730-1733 in the Palladin architecture style.
The fire happened on April 29 and was finally put out on April 30.
Tony Emms, Zurich UK chief claims officer, said: "That the recent fire at Clandon Park caused so much devastation to a beautiful property and damage or loss of so many wonderful treasures is truly awful.
"We are working with the National Trust and, once the building is deemed safe to enter, we will be able to help them fully analyse the loss - salvaging whatever is possible."