But survey finds industry is "overwhelmingly supportive" of flood insurance scheme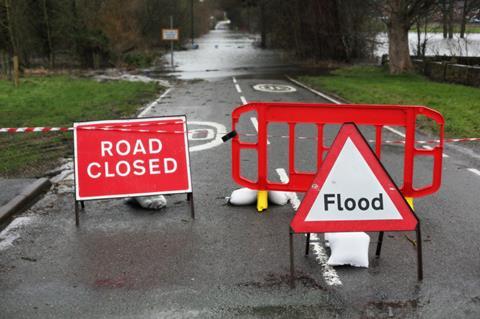 More than 70% of insurers feel key areas need to be addressed before they can progress further with preparing for Flood Re, according to a recent survey from accounting firm EY.
But the survey also found the industry is "overwhelmingly supportive" of the new flood insurance scheme, which will go live next April.
For its first Flood Re readiness survey EY polled managers, chief underwriting officers and heads of pricing from the UK's major household insurers between May and June this year.
The company said that the insurers surveyed represents about a third of the household market by premium volume.
Scepticism
EY said respondents largely acknowledged the efforts that the ABI and Flood Re has made to engage with insurers during the scheme's design phase.
But it added that there was scepticism about timescales and readiness, and that some 71% of respondents said there are still key areas to be addressed.
This is largely thought to be because the steps Flood Re has had to follow have taken longer than planned, which has led to some insurers slowing down the progress of their preparations.
Early stages
In addition, more than 40% of respondents are still in the early stages of planning and EY said some appear to have waited for the more detailed rules and processes to be published before starting to plan the changes to their business models and processes.
EY said: "At the worst end of the scale, some of the household insurance schemes and intermediaries may not be able to participate at all due to the lack of sophistication in their systems or the costs associated with the extent of internal change required."
A Flood Re spokesperson said: "We have been incredibly proactive with the insurance industry over the last six months and speak regularly to insurers, brokers, software houses and aggregators.
"We have started the on-boarding process to ensure industry participants have the information and access required to test and, ultimately, go live with Flood Re.
"We remain on course to launch in April 2016, so customers in areas at risk of flooding are able to access more affordable home insurance cover."
Strong support
The EY survey also sounded a positive note, finding that 83% of insurers plan to expand their flood risk appetite and compete for customers.
EY said: This will be good news for customers as it suggests far greater competition for flood-prone household business, which should result in downward pressure on premiums."