The man suffered a stroke that the judge ruled was a consequence of the crash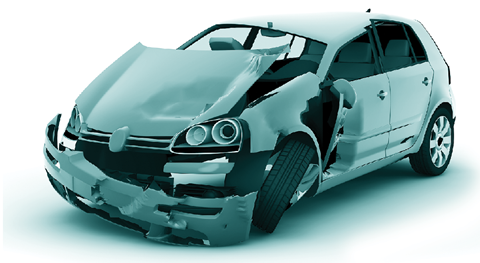 AIG has lost its attempt in court to have a payout reduced for a pensioner who suffered a stroke after being seriously injured in a car crash in May 2013.
Neil Young, 77, from Lincoln, suffered a fractured breastbone, ruptured spleen and broken foot in the head-on collision. He later suffered a heart attack and a stroke in hospital, leaving him paralysed on his left side and requiring specialist medical care.
AIG, who insured the other driver, accepted 100% responsibility for the crash.
However, it argued that Young was likely to have suffered the stroke regardless of the incident and it was therefore not liable for any consequent payouts.
The High Court ruled that Young's stroke would not have happened had it not been for the collision and ordered AIG to cover all damages.
Mr Justice Stewart said: "Absent the accident, Mr Young very probably would not have suffered the stroke he did. For those reasons, the answer to this issue is that the road traffic accident, on the clear balance of probabilities, caused the stroke suffered by the claimant."
He ordered AIG to pay Mr Young £300,000 damages immediately, until the full amount was assessed, and an undisclosed six-figure bill for legal costs.
Had AIG won the case, it was expected to have cut the cost of its damages by at least £200,000 a year.