Data from Consumer Intelligence broadens concerns that a lack of user consent post GDPR could play havoc with customer acquisition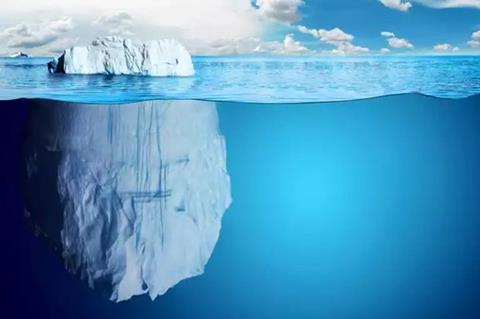 The countdown to the introduction of the General Data Protection Regulation (GDPR) has unofficially begun. As the number comes down, the range and total projected cost of impacts are likely to head in the opposite direction.
Indeed, the headline figures of potential fines of £16.5m, while legitimate and terrifying, have largely obscured a raft of other impacts – not least how insurers and brokers bring in new business.
In a sea of commentary, figures from Consumer Intelligence offers one of the more tangible insights. A survey of over 1,750 motor insurance consumers found that only one in three (32%) would allow their insurer to retain their information in the event they switch provider. Data from the same company last year showed 48% of consumers switch their car insurance each year.
That's an awful lot of potential lost business.
The figures relate to direct insurers and brokers, but the read across to price comparison websites is clear.
The cost of doing business
It is significantly more expensive to find a new customer than reacquire an old one. As a result, any limitations placed on that approach poses serious questions for marketers. In addition, while the number of marketing channels has proliferated in recent years, email – one of the primary use cases for customer reacquisition – remains king. Marketers prefer it, and so do consumers. But that could change next May.
For the many brands that rely on targeting past customers to maintain their policy numbers, that would be disastrous."
GDPR requires alterations to how customers opt in to share their personal information with insurers and brokers. It also calls for consent from previous customers held in their databases. In the absence of such consent, the records must be deleted.
The survey also showed that consumers who believed that brands who would reward them for loyalty were much more likely to consent. 40% of customers of the top ranking brand said they would agree, versus 19% for the lowest. So, even in a best case, companies are going to lose the majority of their potential lapsed market.
A return to a bygone age
A statement from the Direct Marketing Association to the Information Commissioner, responsible for implementing the legislation, has warned that the clamping down on customer profiling will result in a return to "scattergun marketing of a bygone age".
"The end result is mass, untargeted marketing," it said. "Customers could lose out on the benefits of receiving offers and vouchers for the products they like or product suggestions for things they're likely to enjoy."
It is increasingly common practice for insurers to offer previous customers incentive to return. Consumer Intelligence said there is a "financial imperative to increase this figure."
"You need them to opt in, and that means giving them a reason to want to stay connected," said chief executive, Ian Hughes. "If you simply write to them and say 'is it ok to keep your data for legitimate purposes?' only a third will say yes.
"For the many brands that rely on targeting past customers to maintain their policy numbers, that would be disastrous."
For the UK motor market, where margins are already wafer thin, it appears a perfect storm is forming. On the one hand, the Ogden discount rate hike could result in double digit increases in premiums. On the other, marketing returns on investments are decreasing. Another recent report said that cost per click advertising for insurers – another significant channel in terms of return on investment – had increased by €36 more per acquisition in 2016 versus the previous year.
Customer acquisition costs currently account for around a third of total premiums. If that ratio goes up, either consumers will pay for it – or businesses will pay the ultimate price. Hughes said that GDPR risk assessment was not accommodating marketing and customer-driven requirements, but was dominated instead by compliance, risk and IT functions.
Although GDPR now at least seems to be on the agenda (Google searches for the term peaked last week, and have increased tenfold since the start of the year) the response still appears muted. More palpable, though, is the sense of fear.

At the Insurance Times Innovation & Disruption event last week Kate Devlin, senior lecturer at the department of computing at Goldsmiths University, asked the audience: "How many of you know about GDPR?"
A majority of hands were raised. "How many of you are ready?"
The majority waned to a handful.
According to Experian, one in two companies in the UK are still not compliant with the current data protection act, enforced in 1998.
The consensus is that, come May next year, not only the rules – but the game itself – will change.
Consumer Intelligence's three things to do today to prepare for GDPR
Start testing your GDPR compliant opt-in messages right away. Test which wording works best and keep improving it. Now is the time to learn what's right for your brand.
Start asking permission to stay in touch with lapsed customers. Brands that leave it until the last minute will compete with a raft of others in various industries and it will be harder to convince those customers that you value the relationship.
Include someone who can see the world through the eyes of the customer in GDPR planning. Secure data storage is fundamental, but navigating what GDPR means for brand perception and your sales pipeline should not be a by-product of compliance.