Could there be an opportunity for brokers to address a potential gap in employers' liability insurance for MPs? Insurance Times finds out
On 15 October 2021, Conservative party member of parliament (MP) and chairman of the All-Party Parliamentary Group for Fire Safety and Rescue David Amess passed away after allegedly being stabbed while meeting with constituents.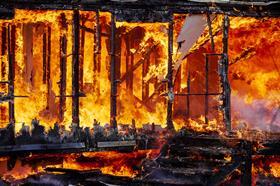 His death follows Labour MP Jo Cox, who was shot and stabbed by Thomas Mair before a constituents' surgery in 2016. Mair subsequently received a life sentence.
As MPs increasingly become targets due to the nature of their work and being in the public eye, the importance of employers' liability (EL) insurance has come to the fore for this demographic.
According to public body the Independent Parliamentary Standards Authority (IPSA), the House of Commons buys EL insurance on behalf of MPs.
However, this cover is intended for the constituency and parliamentary staff working for MPs rather than the MPs themselves, who are classed as the employer.
Martin Lilley, director of corporate clients at Broadway Insurance Brokers, told Insurance Times: "We find it quite unusual as under normal circumstances in a company, the employer would be responsible for the health and safety of their employees while they are at work."
According to government agency the Health and Safety Executive (HSE), employees that are injured at work or become ill as a result of their employment can make a claim against their employer - the Employers' Liability (Compulsory Insurance) Act 1969 ensures a minimum level of insurance against any such claims.
EL provides cover for "death, injury or disease to an employee arising out of the course of their employment".
Lilley continued: "Under normal circumstances, the duty is on the employer to ensure the employee has a safe place of work. It's a negligence-based policy, so if an employee is injured, killed, or becomes ill during their employment and it's the employer that has breached the duty of care to the employee, they can make a compensation claim against the employer.
"The employer then has a duty to provide a risk assessment and to ensure that the working environment and equipment the employees are using are safe. EL is a compulsory cover - that's where we saw this gap for MPs."
An example of negligence would be not providing risk assessments, safe exit routes or training to staff.
Therefore, there could be an opportunity here for brokers to adapt EL cover to insure MPs, or for MPs themselves to undergo risk assessments.
Lilley added that these risk assessments should look at hazards, such as who could be harmed as a result of their employment, and decide whether existing precautions are enough or whether more needs to be done.
Evolving terrorist risk
Meanwhile, Amess' death is still under investigation - however it is widely believed to be a terrorist incident.
Lilley said: "It could be covered under EL. Generally speaking, terrorism under an EL policy is covered but it is limited to the minimum indemnity requirements of £5m [per claim] for terrorist events."
Marcus Meredith, Geo Specialty's head of political violence and terrorism, added: "Most EL and public liability policies - not terrorism policies - have a £2m or £5m sublimit for terrorism liability.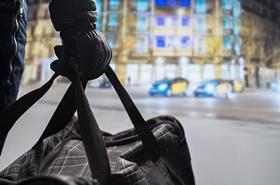 "This is designed to offer cover for financial costs to a company against claims for damages by third parties or employees who are injured or killed in a terrorist attack. It also extends to third party property damage. There is an option to buy higher limits for terrorism liability from the standalone insurance market."
For Meredith, terrorism liability claims post-event can be "financially substantial", as demonstrated by the 2017 Manchester Arena attack.
This is especially true when there are multiple victims and where there may be a case of negligence regarding the security team or the insured premises.
However, the risk of terrorism has also changed during the Covid-19 pandemic.
Meredith continued: "The confinement and isolation that was a by-product of lockdown may cause an increase in radicalisation, particularly from individuals that already have pre-existing issues regarding mental health.
"The rise in [the] online grooming of these individuals, across the spectrum from far right or left extremism, as well as religious fundamentalism, has been well documented and the issue for counter terrorism teams is that they are becoming more difficult to track due to having or showing no affiliation to known terrorism organisations."
Furthermore, most terror attacks now involve lone wolf perpetrators who carry out "unsophisticated attacks" that don't require any in-person training or collateral, Meredith noted.
Examples here include the terrorist attacks at Fishmongers' Hall in 2019, 2017's Westminster Bridge and Parsons Green tube station incidents, Amess' killing this year, as well as the most recent attack in Liverpool (November 2021).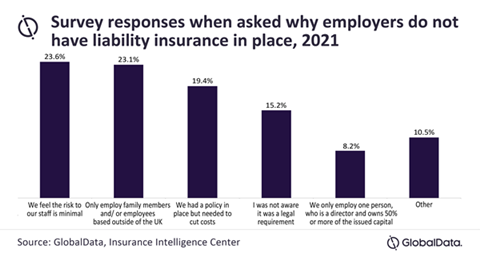 MP killings via terrorism may become more frequent - Meredith said that, unfortunately, all indicators point to the risk of terror being on the rise.
"The factors contributing to that include the collapse of government in Afghanistan, increased strikes, riots and civil commotion (SRCC) internationally on the back of Covid lockdowns and economic strain, plus Brexit unrest and even climate change protests," Meredith explained.
"The property market has reacted by excluding SRCC from its cover in many countries around the world and we may well see the liability market start to follow suit [when] it comes to terrorism liability."
However, Meredith added that this is where the terrorism insurance market can use its expertise to ensure that capacity and associated policy wordings are in place if the worst should happen.
Meanwhile, Lilley stressed that brokers have a key opportunity to address this risk with clients and provide suitable cover for MPs to plug this gap.
What is employers' liability (EL) insurance?
According to Hiscox, employers' liability insurance is a compulsory cover to safeguard businesses against legal and compensation expenses from employee claims.
Businesses in the UK are required by law to have cover worth at least £5m as soon as they employ their first member of staff.
A small number of SMEs are exempt from the legal requirements of having EL. For example:
If the business has one employee who is a director that owns 50% or more of the capital.
If the business only employs family members or staff outside the UK.
Companies with no employees.
What is the penalty for not having EL cover as an employer?
Employers are legally obliged to have EL insurance in place, or the employer can be fined up to £2,500 for every day they do not have the appropriate cover.
Who does EL cover?
According to the ABI, an EL policy should cover claims brought by all permanent employees, contract, casual and seasonal employees, as well as labour only subcontractors.
However, it also covers claims brought by temporary staff, including students and people on work placements, volunteers, advisors, referees and marshals.
What is the penetration rate of EL insurance?
The penetration rate of UK SMEs buying of EL insurance has fallen to 62.5% for 2021, making it the lowest recorded EL penetration rate for this demographic in four years, according to annual research by data and analytics firm GlobalData.
Around 65.4% of UK SMEs held this type of cover in 2020, compared to 65.5% in 2019 and 63.4% in 2018.
GlobalData, which surveyed 2,001 respondents for its 2021 research, highlighted that this leaves some UK SMEs "open to the risk of large payouts in the event of an injury to one of their employees and also leaves some SMEs breaking the law".
Nearly a fifth (19.4%) of respondents admitted that they previously bought EL cover but had to scrap it to cut costs.