Broker made 'significant investment' in GRIP during fourth quarter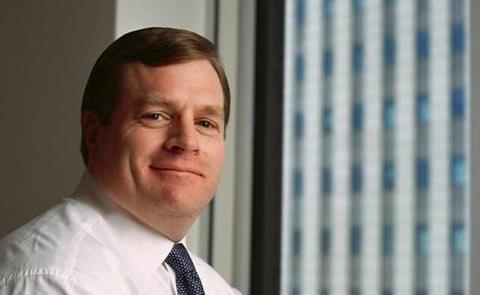 Global broking group Aon made a net profit of $993m in 2012, up 1% on the $979m it reported in 2011.
Total revenues rose 2% to $11.5bn (2011: $11.3bn). Organic revenue growth was 4%, partially offset by a 2% hit from foreign currency exchange rates.
In the fourth quarter of 2012 alone, Aon's net profit was up 10% to $305m (Q4 2011: $277m). Total revenues increased 4% to $3.1bn (Q4 2011: $3bn), and organic revenue growth for the quarter was also 4%.
Aon chief executive Greg Case (pictured) said the fourth quarter profit growth was driven by higher organic growth across all the company's business segments, strong cash flow growth and effective capital management.
The chief executive also revealed that Aon had continued investing in its Global Risk Insight Platform (GRIP) - a database that tracks all its placements globally - in the quarter.
Case said: "We finished 2012 having made significant investments in GRIP and in healthcare exchanges, took significant steps to increase our strategic position and financial flexibility with the redomicile to London, delivered record cash flow from operations of $1.4bn, and created significant value for shareholders through the repurchase of more than $1.1bn of ordinary shares.
"As we look ahead to 2013, we have positioned our industry-leading platform for solid long-term growth, improved operational performance, strong free cash flow growth and effective capital management."
Divisional breakdown
Full-year 2012 operating profit in Aon's core broking division, Risk Solutions, increased 6% to $1.5bn (2011: $1.4bn) on revenue growth of 1.2% to $7.6bn (2011: 7.5bn).
But full-year 2012 operating profit in the HR Solutions division fell 14% to $289m (2011: $336m) despite a 4% increase in revenue to $3.9bn (2011: $3.8bn).
In the fourth quarter of 2012 alone, Risk Solutions operating profit rose 29% to $434m (Q4 2011: $377m) and revenues increased 2% to $2.05bn (Q4 2011:$2bn).
HR Solutions operating profit fell 20% to $78m (Q4 2011: $97m) while revenue increased 7% to $1.1bn (Q4 2011: $1bn).