Aon to sponsor Man Utd's business network and charity arm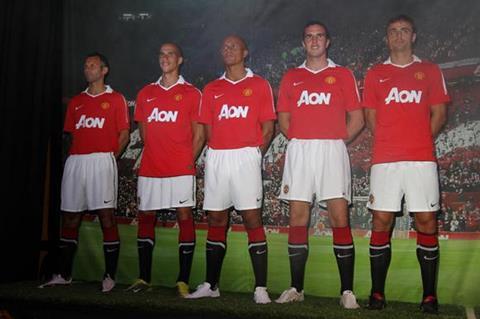 Aon has become the new title sponsor of Manchester United's business network and of the Manchester United Foundation.
Aon is currently the Premier League club's primary shirt sponsor and will be for a further two seasons.
Manchester United's Business Network is an organisation which brings sponsors, global executives and heads of state together to discuss critical issues in the economy such as global risks, cross-border trade, supply chains and energy resources.
The Manchester United Foundation is aimed at helping at risk communities and empowering economic and human possibility across the globe.
"The first phase of our partnership, which continues into 2014, was focused on uniting our firm and the colleagues in it while reinforcing the brand of Aon," said chief executive Greg Case (below).
"The second phase is intended to continue this momentum but with even more of a focus around clients and communities. We are very excited about continuing this new dimension of our partnership with Manchester United over the long-term."
Manchester United chief executive David Gill said: "One thing Aon and Manchester United understand is the need to use different strategies to reach different objectives – and both of us are very focused on achieving objectives.
"Aon continues to be everything that any business could want from a partner with strong relationships at every level within our business – and we look to build similar relationships with Aon and their prospective clients for years to come."