The MIB's chief executive on taking the fight against uninsured drivers to the next level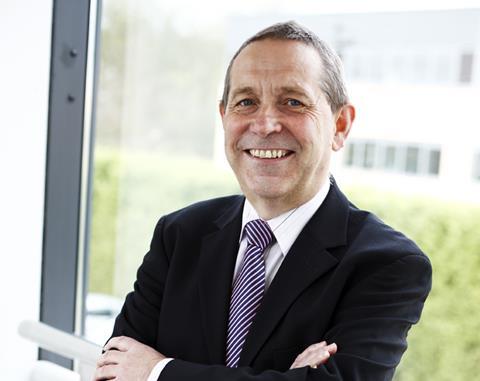 Motor Insurers' Bureau (MIB) chief executive Ashton West is calm, softly spoken and has an apparently encyclopedic knowledge of motor insurance. This is perhaps just as well, since West and his organisation are charged with cutting the level and impact of uninsured driving - no small task.
West has already made considerable progress during his nine years at the MIB's helm, but plans to push further, and take the fight against uninsured drivers to the next level.
He also warns that the uninsured driver crackdown can have unintended consequences for application fraud.
In addition to his tenure at the MIB, West can draw on his wide-ranging experience of the claims field. He started his career as a claims inspector at Iron Trades, now part of QBE, where he subsequently became claims director. He has also worked as a claims consultant for Swiss Re subsidiary Bavarian Re UK.
West's knowledge and approach have already paid off. When he joined the MIB, it was estimated that about 5% of all UK drivers were uninsured. To put that in perspective, West says that many European countries can boast of levels of less than 1%.
Now, the level of uninsured driving in the UK is down to about 3%, and many European countries have started sending delegations to the UK to learn more about how to tackle the problem.
So what caused the drop? West says: "The breakthrough was getting the police powers to seize vehicles, combined with the ability of the police to access the motor insurance database."
This breakthrough came about through lobbying by the MIB and insurers that led to the government amending the Road Traffic Act. This meant that, from July 2005, police forces were able to seize uninsured cars for the first time.
West says that the police are fans of the new approach. "There is a very strong correlation between vehicle crime and other crime," he explains. "So they use it as a way of reducing general crime. They call it taking criminals off the road."
He wryly notes that impounding uninsured cars can have another unexpected benefit for the police.
"If you go out on one of these patrols, you'd be amazed how, from time to time, you will find fairly affluent or wealthy people driving expensive cars without insurance, including people like professional footballers," West says.
"One opportunity this does provide is for the police to get to drive expensive cars like Ferraris," he quips. "They're quite happy when that happens, because they get to drive them to the pound."
Man on a mission
The MIB, based in an industrial estate in Milton Keynes, is best known for compensating drivers hit by uninsured or hit-and-run motorists. It is funded by a levy on all motor insurers. The bureau also keeps the motor insurance database, a record of all insured drivers, which is updated around 10,000 times an hour.
Uninsured driving in the UK is an expensive problem, costing £400m last year alone. The MIB is tasked with handling claims coming from uninsured driving, and keeping that figure as low as possible for the insurers and policyholders that end up paying.
The police seize 140,000 uninsured cars a year, although they still have the option to fine. West backs the current Department for Transport inquiry into increasing the maximum level of the fines, currently £5,000, but notes that the practice of fining uninsured drivers does have several flaws.
He says many courts will not slap large fines on a poor offender, and the fine often comes too far after the offence to be a real deterrent.
"You need to have a very close proximity between doing something and the consequence of it," West says. "If you put your hand on a hot radiator, you don't do it again. The gap between committing an offence and being fined in our courts system generally is very, very long."
We have been very successful in getting over the message: if you have no insurance, you will get found out"

Ashton West, Motor Insurers' Bureau
Another reason for the declining number of uninsured drivers is the continuous insurance enforcement scheme, which was introduced last year following fierce lobbying from the industry. The scheme cross-checks the DVLA database of driving licence numbers with the MIB's own motor insurance database, and targets anyone appearing on the first database but not on the second.
As well as contending with uninsured driving, the MIB is also involved in several insurance technology projects, such as building the software that will let insurers access the DVLA database. West hopes that this will be a "critical project" in driving down levels of motor insurance application fraud, as drivers will no longer have a chance to lie about having a licence or any driving penalties.
But he also contends that the industry's efforts to stamp out uninsured drivers may have helped to fuel application fraud. "We have been very successful in getting over the message: if you have no insurance, you will get found out," he says.
"So a number of people have thought: if I'm going to get caught for having no insurance, I'll get it, but for the lowest possible price. Couple that with the fact that the aggregators have provided helpful tools to enable people to do that, and that's why we've seen this growth in application fraud."
This will not deter the MIB from its push to reduce the number of uninsured drivers. West acknowledges that the level of uninsured driving is still too high, and says that the bureau will keep working to reduce this. "The passionate drive to reduce that will remain," he says. "We are at over 3%. We've made a lot of progress, but there's still a long way to go, so we can't take our foot off the pedal."
West may be softly spoken, but he delivers a stern message: uninsured drivers beware.