Insurer looking to fill £2.5bn shortfall in capital caused by eurozone and economic woes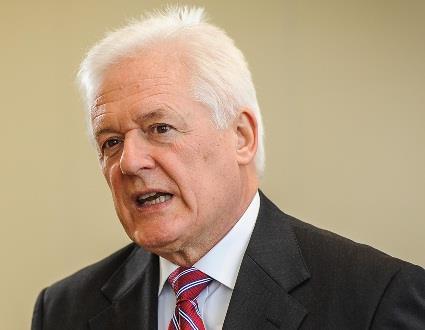 Aviva is more likely to sell its Asian businesses first than its US and European operations, analysts say.
The UK insurer aims to plug a £2.5bn shortfall in capital caused by the global economic downturn and eurozone crisis by selling units and stripping out management layers.
Last week Aviva announced plans to pull out of Taiwan's insurance market by offloading its 49% stake in a joint venture with First Financial Holding Co amid reports the venture has been unprofitable since its launch.
Investec analyst Kevin Ryan said the insurer's businesses in Taiwan and South Korea would be attractive. "They are big economies and still booming it would appear," he said. "In North America, the USA in particular, and Europe it is going to be more difficult to find the buyers. The UK GI business is too important to them for generating cash for them to sell."
Sources say Aviva would be willing to take an £800m hit on the sale of its US life business after several unsolicited approaches. Aviva bought the firm, formerly known as AmerUS, for £1.8bn in 2006, but market insiders say it is now valued at £1bn.
But Ryan was sceptical about any US sale in the current market and for Aviva to recoup its initial costs. "My sense is that I'm not sure that it would be sold, and sold at a sensible price," he said.
"The issue for Aviva is that they paid about £2bn for it, so anything less than that would be a goodwill write-off that would be a weakening of the solvency position rather than adding to it."
Panmure Gordon analyst Barrie Cornes said the sale of Aviva's US life business would lower its overall capital requirement. "The big thing with Aviva was the US disposal that everybody seems to be talking about now, saying it will free up a lot of capital, which is a big positive for Aviva.
"The economic capital coverage goes up from about 140% at 30 June close to 160%, which is at the bottom of their 160%-175% range."
Talking points …
● How much time does Aviva have to sell units and plug the £2.5bn capital shortfall? Markets continue to deteriorate and could collapse at
any moment.
● UK GI products and governance director Mark Hynes's redundancy is the first senior casualty of Aviva's management overhaul. Who will be next for the chop?