Aviva declines more fraudulent claims as detection rates climb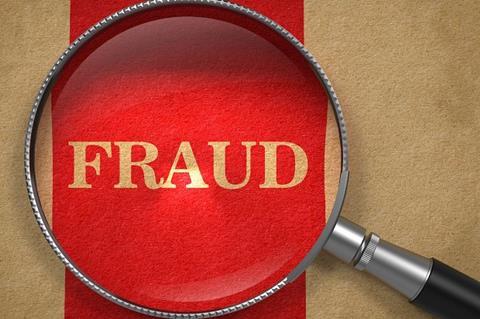 Aviva said it saw a 9.5% year-on-year jump in the number of fraudulent claims it declined in 2016.
It said the rise in the rate it declines fraudulent claims was fuelled by increases in fraud detection across motor bodily injury, household and liability claims.
The insurer declined one in 10 whiplash claims for proven or suspected fraud last year.
In total, it detected more than £85m of insurance fraud last year, with more than £25m of that connected to organised fraud rings.
Bodily injury claims including whiplash accounted for more than 59% of the total fraud Aviva detected last year.
It said it is currently investigating more than 16,000 suspect bodily injury claims, including 3,000 suspect claims linked to organised fraud.
As insurers work together to tackle bogus whiplash and crash for cash claims, fraudsters are moving into new areas and making bogus public and employer liability claims.
Tom Gardiner, head of fraud at Aviva, said: "We vigorously defend our customers against fraudulent claims, even where it is not economic to do so, and will prosecute those people making fraudulent claims wherever possible.
"Looking at our bodily injury fraud data, it is clear that there continues to be an urgent need for fundamental reform of how minor personal injuries are compensated."