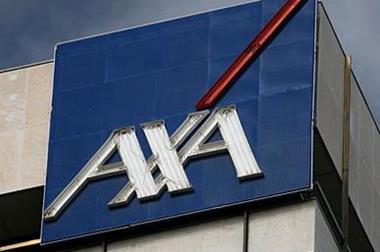 AXA Global has revealed its Ambition 2020 strategy.
The new five-year plan centres around two strategic priorities: focus and transform.
Key points:
First priority is continued focus on selective growth, cost efficiencies and technical margin improvement
Insurer wants to grow in commercial lines
AXA is targeting an average annual increase in underlying earnings per share of between 3% and 7%
The first priority is a continued and immediate focus on sustainable earnings growth over the plan based on selective growth, cost efficiencies, technical margin improvement and an active management of capital and cash.
AXA said these initiatives would position AXA to grow earnings and increase dividends, even in a market of continued low interest rates.
The insurer wants to achieve an average annual increase in underlying earnings per share of between 3% and 7% over the plan period.
AXA's incoming group chief executive Thomas Buberl said: "At the same time, the second pillar of our strategy is to transform our company to ensure tomorrow's growth.
"We want to adapt our business model from payer to partner. This means accelerating business innovation to meet our customers' rapidly evolving needs in the digital world and developing further in areas such as prevention and care.
"The success of this transformation will be based on the engagement and energy of our employees, agents and partners, adapting their capabilities to best serve our customers."
The insurer plans to grow in selected areas, such as commercial lines, capital light savings products and in Asia.
In life and savings it will focus on its protection and health business both in large and emerging markets. It also wants to develop hybrid and capital light products.
AXA Global property/casualty (P&C) chief executive Gaelle Olivier said: "In P&C our focus will be on actively growing our commercial lines footprint and accelerating our development in high growth countries while continuing to transform our retail operations to better address changing customer needs."
AXA's main financial objectives for 2020:
Underlying earnings per share of between 3% and 7%
Adjusted return on equity between 12% and 14% over the period 2016-2020
Solvency II ratio target range between 170% and 230%
Euro 2.1 billion pre-tax cost savings by 2020