Overhaul of procedures follows FSA inquiry into broker's sale of home insurance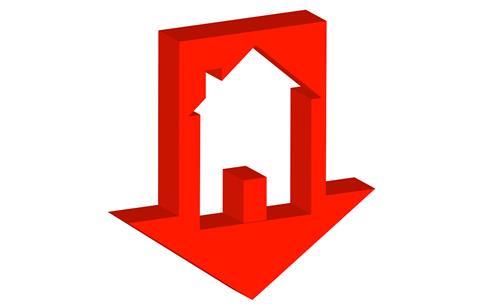 Barbon has completed a wide-ranging overhaul of its business procedures in the wake of the FSA's inquiry into the sale of contents insurance products.
The broker's actions include amendments to policy wordings, documentation and terms of business agreements, following FSA scrutiny over how contents insurance was sold through its HomeLet brand.
Clauses in HomeLet's letting agents tenancy agreements breached FSA guidelines. Tenants were told they had to take out contents insurance for their own possessions, when in fact it was voluntary.
A Barbon spokesman said the company had "investigated thoroughly the areas of potential concern" and had taken numerous actions.
"We have amended our terms of business agreements with all of our agents and undertaken a full review of all our policies and procedures," he said. "We are working with the FSA, and are in the process of contacting affected customers now."
The broker has also reviewed its training for HomeLet staff and agents, and is providing refresher training.
The changes come as latest accounts reveal Barbon took a £2.5m hit to pay for the blunder. Barbon set aside the sum last year to cover "potential redress" for customers, and also the cost of the review. The accounts say: "The company is currently subject to a review whereby it is contacting customers in respect of past product sales.
"The group has established a provision for the estimated cost of this review and including potential redress payments to customers in respect of those past sales."
The spokesman said enough money had now been set aside to cover all the costs.
Insurance Times revealed earlier this year that two Barbon executives including former HomeLet managing director John Boyle were suspended as a result of the FSA investigation.
Boyle was later dismissed as a result of Barbon's review into the way tenants' contents policies had been marketed, a spokesman said. He was replaced by Ian Fraser, the former managing director of Barbon subsidiary Letsure.
The one-off cost associated with the sales blunder helped push Barbon into a £547,000 pre-tax loss in 2011, from a £7.8m profit in 2010.
Administration expenses shot up to £32.2m from £24.7m. Staff costs increased to £20.7m from £19.1m. In 2010, Barbon was making a healthy 23.3% pre-tax profit margin, but all of that has been wiped out by administration costs.
On a positive note, Barbon's turnover rose to £35.1m from £33.4m. The spokesman said that as part of the restructuring of the business, additional income had been transferred into Barbon from another group company, resulting in the overall increase in turnover.
New chief executive Mike Ramsey took over at Barbon in June.
Pass notes: Barbon
What are the recent management changes at Barbon?
In March the broker overhauled its top management, creating managing directors for the four businesses within its property and commercial division. It also sacked HomeLet managing director John Boyle and business development director Heidi Abbott for gross misconduct. Boyle is reported to be anxious to clear his name and to appeal against his dismissal. He was replaced by former Letsure managing director Ian Fraser. In April, chief executive Martin Oliver announced he would leave to join the A&A Group in the autumn. He will be replaced by former Cigna European division chief executive life, accident and health Mike Ramsey.
Which other firms have come under the regulatory spotlight this year?
In February, CPP faced a £15m bill following an FSA review of the credit card insurer's identity theft insurance sales. The company also faces possible loss of business at renewal. Then in April Ofcom fined HomeServe £750,000 for making too many silent and abandoned calls to UK customers.
What could happen when Ramsay takes over fully?
Ramsay will certainly have a challenge on his hands, particularly as he has little experience in general insurance or broking. He does, however, have a solid grounding in life insurance and pensions.