Ogden reinsurance hit will hand significant advantage to bigger players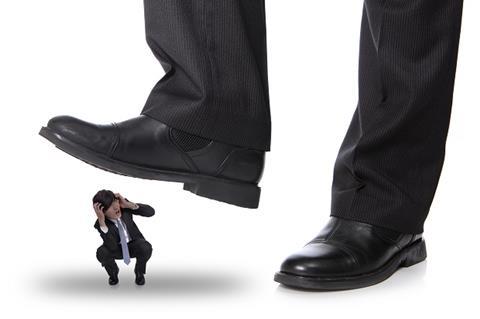 Aviva global general insurance chairman Maurice Tulloch provided some food for thought this morning when discussing the impact of the personal injury discount rate cut.
He said that the talk in the market was that UK motor reinsurance rates are going to go up by between 40% and 60% as a result of the cut, which is alarming enough.
More interestingly, he noted that Aviva would be relatively insulated from this because Aviva only pays out £4.83 per vehicle in the UK for reinsurance because the company retains more of its risk than others.
He estimated that other companies were spending between £50 and £70 per vehicle on reinsurance and so would be hit far harder.
So if reinsurance rates went up by 50%, Aviva would be spending an extra £2.40 a policy on reinsurance. The other insurers Tulloch describes would be paying an additional £25 to £35 a policy.
Significant pricing advantage
If these insurers then pass those increases on in full to customers, this would hand Aviva, and others that choose or can afford to retain more of their own risk, a significant pricing advantage.
Tulloch didn't name names, but it's easy to see who he was talking about. Smaller insurers tend to retain much les of their risk and rely much more heavily on reinsurance than their larger counterparts. The business models of many of the Gibraltar-based motor insurers are reinsurance-heavy.
These reinsurance programmes will have insulated the insurers in question nicely from the initial one-off reserving hits from Ogden. But if Tulloch is right, it could cost them dearly further down the line when their reinsurance renews.
If they don't pass on the increase to customers, they will have to take the hit to their profits, which will be far harder for smaller, more thinly capitalised insurers to absorb.
For those who have only just scraped through the rigours of Solvency II, this additional cost could prove too much. More companies may decide, like Casualty and General Insurance Company Europe already has, that UK motor is no longer for them as a result of the discount rate cut.
If more of these players fall by the wayside, the bigger, more established insurers may rub their hands with glee.
Sad loss
But the problem is that smaller insurers bring a lot to the market. They can often provide solutions where larger companies, which are by nature slower moving and more risk averse, are unable or unwilling to.
Take the recent crop of start-ups offering pay-as-you-go insurance. Many are backed by small, offshore, unrated insurance because anything other than an annual premium is unpalatable to the big hitters.
Smaller insurers may have been a thorn in the side of the bigger companies, but customers and brokers will mourn their loss if the discount rate effects force them to close.