Brokerbility MD Ian Stutz says loss of independent brokers to consolidators is a challenge to overcome
Brokerbility managing director Ian Stutz says the network is about 'quality not quantity' following its latest member being snapped up by a consolidator.
Wilby was snapped up by Brendan McManus's consolidator outfit PIB.
It means Brokerbility has had 12 brokers leave in the last four years as a direct result of either being acquired by a consolidator or acquired by a fellow independent within the network, which was then itself acquired by a consolidator.
But while Stutz accepts the current climate does present serious challenges to the Brokerbility network, he says the acquisitions by consolidators are expected, with up to 35 newer independent brokers led by younger people already being targeted as replacements.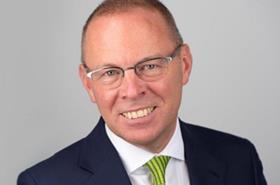 PIB boss Brendan McManus has been snapping up Brokerbility members
"Of course there are challenges and I'd be lying if I said there weren't challenges and we're disappointed that we've got less brokers today than we had two or three years ago," Stutz said. "But equally we haven't seen our premium diminish greatly and we have seen that there are other opportunities out there to go and find the people out there to help build us up again."
Even after the recent acquisition of Wilby by consolidator PIB, the group of 27 independent brokers still hold around £500m in premiums, and Stutz highlighted that while the decreasing membership has hit profits, that Brokerbility is more about supporting smaller brokers and helping them grow.
"Brokerbility is about the performance of the brokers who remain in the group and who are independent, and despite all of those losses because the brokers that are within the group have continued to grow both by acquisition and organically, we've found as much as GWP is leaving the group, GWP is also growing," he said.
"So, whilst its disappointing that consolidation goes on, and I'm sure the insurers are as disappointed as we are to see independent brokers being acquired, we still operate a very successful group and it's always been about quality not quantity."
The 12 ex-Brokerbility members to have departed
- Alan and Thomas
- Bennett Commercial (acquired by Alan and Thomas)
- BIB Darlington
- Cooke and Mason
- D Ford
- Franklands
- LYMM Insurance (acquired by Wilby)
- Marshall Wooldridge
- Saffron
- Thomson Richardson
- Waveney
- Wilby (likely depature amid latest acquisition)
Brokerbility future plans
Looking to the future, Stutz said that he expects more independent brokers to sell in the short-term as older owners look to retire, but says the options of passing the running of the broker to the next layer of management from within, or selling up to another independent broker, will always be attractive.
He added: "We're going through a wave of consolidation now, just as we were going through a wave of consolidation 12 years ago when Brokerbility formed. So, this is just a new iteration of what started Brokerbility in the first place. Networks were essentially an antidote to consolidation, so networks formed and became strong during that first wave of consolidation.
"This time on it's a different landscape, but our role at Brokerbility is about helping independent brokers in a tough trading environment to be able to remain independent and I don't think that means going out and finding more owners that are in their 60s.
"Our future-proofing is going out and finding brokers that are in the three to ten million GWP band, probably slightly smaller than those that have already sold, whose managements are maybe in their late 40s, early 50s, and helping them through the next five to ten years."
He said he remained on good terms with all the former members of the network that had sold to consolidators, saying he bore no ill-feeling at their decision and that it was satisfying to have helped the brokers grow and take their business as far as they can.
And he added: "We're in good shape. We recognise that in an ideal world we'd have 36 brokers and not 27, but we've got fantastic support from the insurers and we're going to take our time and while they might be smaller brokers that we take on than those we are losing they will still absolutely fit what we are trying to do."