Insurer has deal with Gallagher Heath until it can replace homeowners' team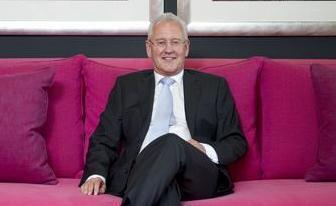 Lloyd's insurer Canopius aims to boost its UK retail business by buying more brokers.
The company has also signed a deal with broking group Gallagher Heath allowing it to continue participating in a portion of the business written by its departing UK homeowners' team. It meanwhile plans to replace the team.
Canopius's homeowners' team will join Gallagher Heath's managing general agency OIM Underwriting after giving notice at the start of the year.
"We have made arrangements with Gallagher to continue to support its UK household book to our mutual benefit," Canopius told Insurance Times. "We hope that this will lead to broader opportunities beyond our existing business relationship."
Gallagher managing director of underwriting Sian Fisher described the change as a "win-win situation". "If [the Canopius homeowners' team] had gone to another insurer that business would have been lost altogether," she said.
Canopius is looking to replace the departing homeowners' team.
Executive chairman Michael Watson said: "At some point those staff will move on to their new homes and by then we hope to have secured the services of people to succeed them who will help us develop alternative and additional sources of business."
Canopius bought UK retail brokers K Drewe and Look in 2011 and aims to buy more. "In addition to the couple that we did buy, we looked at one or two others last year and no doubt we will look at one or two this year," Watson said. "Part of the UK retail strategy is about pushing a little further down the distribution chain and closely integrating that with our underwriting capabilities."
Catastrophe losses pushed Canopius into its first-ever annual loss in 2011. After tax losses were £61m (2010: £43m profit) on a combined ratio of 111% (2010: 92%).
See our interview with Gallagher's Sian Fisher here.
Pass notes: Canopius
How big is Canopius in UK retail?
UK retail makes up around 25% of Canopius's book, says executive chairman Michael Watson. Total gross written premium in 2011 was £616m.
Is Canopius a buyer for Brit's retail?
No. Canopius is only looking to make bolt-on acquisitions in UK retail. Watson wants to keep the UK retail portion of the book well below 50%.
Who could Canopius buy?
The company is looking for bigger buys in the specialist Lloyd's insurance and reinsurance space, with Hardy and Novae as possible targets for takeover.