Gibraltar insurer Elite slips below SII solvency capital requirement after 'large' reserve hike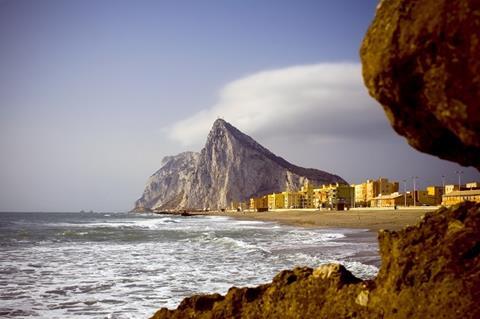 Closed Gibraltar insurer Elite fell £9.7m short of its Solvency II solvency capital requirement (SCR) in the year to 31 March 2017 after a "large" strengthening in its reserves, the company has revealed in a new filing.
The legal expenses insurer closed its doors to new and renewal business on 5 July this year following a court battle with its regulator, the Gibraltar Financial Services Commission (GFSC).
Elite's solvency and financial condition report, published earlier this month, shows that the insurer had a £9.7m shortfall against its SCR at the end of the year to 31 March 2017, compared with a surplus over the SCR of £10.7m at the end of the previous financial year.
The group Elite belongs to, which includes Elite and parent company Torridon (Gibraltar) Limited, fell £12.3m short of its SCR in 2016/2017 after reporting an £8.1m surplus in 2015/2016.
Despite the SCR shortfall, the company noted that it maintained a surplus over its Solvency II minimum capital requirement (MCR) of £22.2m at the Elite level and £19.7m at group level in 2016/2017.
The company said in its solvency report: "The company has always recorded a surplus above its MCR. A recent change in the basis on which it reserved against some lines of business led to a strengthening of technical reserves and, as a result, the company dropped below its SCR."
It added: "Following its entry into run-off, the company is reviewing the appropriate reserving for its lines of business against the underlying data."
The company also reiterated that it expects Elite's run-off to be solvent.
Regulators require insurance companies to maintain their capital to at least SCR level to ensure they can withstand a one-in-200-year event.
The MCR is the absolute minimum under Solvency II, and breaching it usually results in loss of licence unless remedied quickly.
Reserve hike
Elite revealed in its solvency report that it carried out a "large" reserve strengthening on its UK legal expenses business and its French construction business before its financial year ended on 31 March 2017.
It also strengthened reserves for its UK motor business, which it stopped writing in 2015 and for which the last policies expired in December 2016.
The reserve strengthening pushed Elite to a technical underwriting loss of £15.1m (2015/2016: profit of £17.4m).