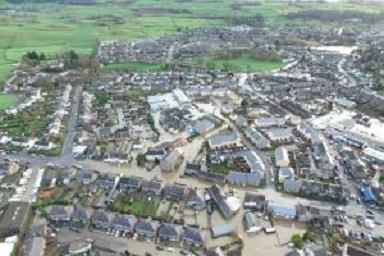 Co-op's general insurance (GI) business made a £66.1m loss before tax in 2015, compared with a loss of £6.8m the previous year.
The insurer's combined ratio (COR) increased by 3.4 percentage points to 108.7% (2014: 105.3%).
Key points
Profit hit by £47.4m transformation costs
Insurer also incurred £13.2m storm claims bill and had to strengthen employers' liability reserves by £5.6m
Motor COR improved to 112.4%, while home COR deteriorated to 98.2%
The main cause for the wider loss was the £47.4m cost of its transformation programme. The insurer was also hit by December storm claims of £13.2m, and it had to pump £5.6m into reserves for employers' liability claims in its legacy commercial business.
Gross written premiums increased 16% to £424.3m (2014: £365.2) largely because of a hardening market and increase in new business in motor.
Co-op GI's motor underwriting performance improved in 2015, but was still in loss-making territory. The motor COR, calculated by Insurance Times, improved by 2.1 percentage points to 112.4% (2014: 114.5%).
But the home book's underwriting performance deteriorated. The home COR jumped 13.7 points to 98.2% (2014: 84.5%).
The insurance results "are in line with our expectations and business plan and reflect the significant investment we are making in the general insurance business to turn it around," said Co-op Insurance chief executive Mark Summerfield.
"Like our competitors the floods at the end of 2015 have had an impact on our profits, however our focus during these difficult events has always been on our customers and we are proud to have been there for them when they needed us most," he said.
"That said, we have seen growth in GWP and a strong percentage of new business sales are from Co-operative Members which is in line with our strategic plan.
"2015 was a significant year for General Insurance, with board approval of our strategic plan, the raise of subordinated debt to realise the plan and the announcement of a managed service agreement with IBM to give us the technological capability deliver it.
"2016 will be equally as significant as we will begin to use the technology that we are investing so heavily in which will enable us to deliver an increasingly competitive and relevant range of products and services to our members and customers in future."