Jason Manford's Facebook post received 24,556 likes, 2,406 comments and was shared 472 times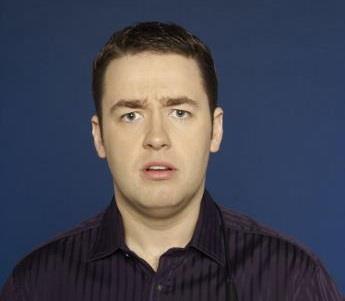 A rant by comedian Jason Manford over a £7,521 quote for his younger brother's car insurance from Direct Line went viral over the weekend on social media.
Within an hour of posting the rant on Facebook on Friday afternoon, concerning the insurer's quote for his 29-year-old brother's 12-year-old Vauxhall Corsa, he received 11,866 likes and 1,354 comments.
It had also been shared 163 times.
Manford said: "29 year old brother just passed his driving test, bought him a 12 year old Corsa, tried to get insurance for him!

"Er, go home Direct Line, you're drunk!"
Following the weekend, the comment has now received 24,556 likes, 2,406 comments and has been shared 472 times.
In response, Direct Line says the main reason why newly qualified drivers pay higher car insurance premiums is because the likelihood of an accident is a "much stronger" factor in determining the cost of cover than the value of the car.
A Direct Line spokeswoman told Insurance Times: "Whilst we don't have sufficient information on this case, young or newly qualified drivers make up a relatively small percentage of licence holders but are involved in a much larger percentage of road deaths and serious injuries.
"Our prices are calculated on the basis of a wide range of rating factors - and occasionally a number of these factors combine to give an unusually high price. The large majority of our customers are offered highly competitive prices - unfortunately we couldn't offer one to [Manford's] brother on this occasion."
Join the debate in our new LinkedIn specialist discussion forums