The FCA bans ex-Co-op Bank chair Paul Flowers, nicknamed the 'Crystal Methodist', from working in financial services
The Financial Conduct Authority (FCA) has banned ex-Co-op Bank chair 'Crystal Methodist' Paul Flowers (pictured) from financial services.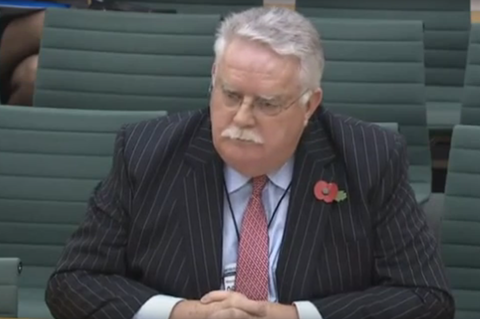 Flowers, a former Methodist minister, gained notoriety after he pleaded guilty to possession of crystal meth, cocaine and ketamine in 2014. The tabloids jumped on Flowers' transgressions, nicknaming him the 'Crystal Methodist'.
He courted further controversy when he was covertly filmed snorting cocaine in a house in 2014, in a video that the Daily Mail claims was made only a week after he was charged.
Flowers was Co-op Bank chair between 15 April 2010 and 5 June 2013, stepping down just under a year before the video emerged.
Now the FCA investigation has revealed that while he was attached to the Co-op, Flowers used his work phone to make 'inappropriate phone calls' to a premium rate chat line.
In addition, the FCA found that Flowers used his work email account to send and receive sexually explicit and 'otherwise inappropriate' messages involving illegal drugs.
The regulator was unconvinced by Flowers' protestations that difficult personal circumstances and pressures were an 'adequate explanation or justification' for his behaviour and misconduct.
He has now received a lifetime ban from working within financial services.
'Both during his time as chair and afterwards,' reads the FCA final notice, 'Mr Flowers has demonstrated that he lacks the fitness and propriety required to work in the financial services industry.'
It continues, 'Any future involvement by Mr Flowers in the financial services industry risks undermining consumer and market confidence.'