Bobby White will be responsible for wider global development under new brand name inTrust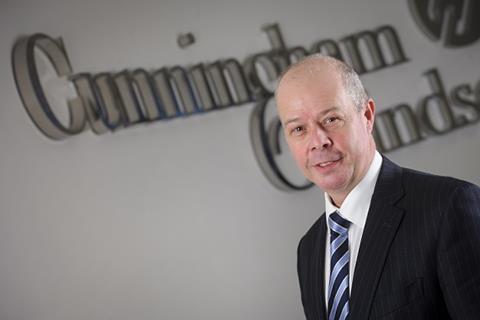 Cunningham Lindsey has promoted Bobby White to global third party administration (TPA) lead.
White previously led development of the loss adjuster's TPA services in the UK.
He will now be responsible for its wider TPA global development, under the new brand name inTrust.
UK chief executive Phil McNeilage said: "Demand for our TPA work in the UK - offering a centralised and tailored claims management service, across multiple territories - has doubled over the last two years.
"It's a highly successful formula that's generating more and more interest in the global corporate market.
"In 2014, we launched our TPA brand - inTrust - in the UK and Canada, and there's a strong appetite for this type of service in other countries - Australia, the US, South Africa, Brazil and widely across Europe.
"Bobby, in the newly created position of Global TPA Lead, will help expand our TPA activities within the Cunningham Lindsey Group, and accelerate our plans for dynamic growth in this area over the next two years."
Cunningham Lindsey is also looking for an inTrust Director.
Join the debate in our new LinkedIn specialist discussion forums