But insurers are largely expected to thrive in a digitalised world
The insurance industry is broadly optimistic about its future in a digital world, but still has doubters, according to delegates at today's Insurance Times Digital Insurer event.
When asked how optimistic they were about the ability of UK general insurance to thrive in a digitalised world, 57% of delegates said they were either optimistic or very optimistic.
However, one third of respondents were pessimistic about the future of UKGI in a digital world (see chart, below).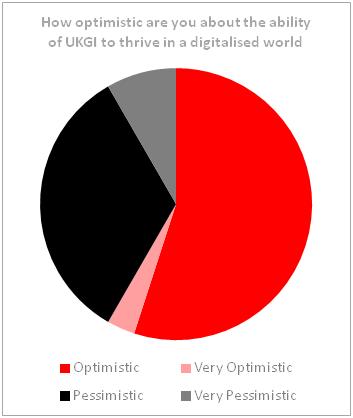 But attendees also said that change was needed if insurers are to be successful post-digitalisation.
When asked about the mindset of insurer organisations on increasing digitalisation, 62% said the industry had the wrong mindset, while only 30% said insurers were taking the correct approach to digitalisation (see chart, below).
Cunningham Lindsey head of IT Mark Dobson, a panelist at the Digital Insurer, told delegates that a change of culture was needed if insurers were to fully embrace digitalisation.
He said that for businesses to effectively make changes to the way they operate, the reason behind the change and the change itself must be fully engrained in the culture of the business units.
One thing that was clear from the panel discussion was that digitalisation would involve insurer business partners.
Most (85%) of attendees at the event said that business partners would be vital for an insurer to be successful, with only 6% disagreeing (see chart, below).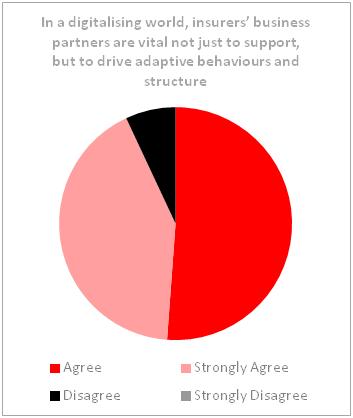 And SSP managing director Stephen Lathrope said digitalisation could help insurers provide a transparent and collaborative service to their clients.
By working together through a digital platform, Lathrope said insurers could better work with their partners and therefore provide a more complete and transparent service to their policy holders, improving customer service as well as business performance.