Reinventing its brand and focusing on customer needs wins customer sentiment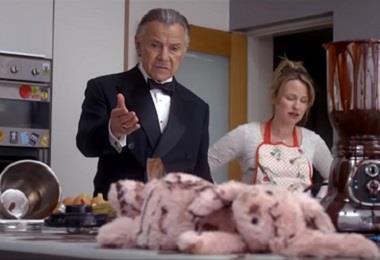 Direct Line Group has broken into the top 10 motor insurers in terms of customer satisfaction, boosted by reinventing its brand and focusing on customer needs.
Data from market research group Consumer Intelligence published exclusively by Insurance Times shows Direct Line at number nine in the 2015 rankings with a Net Promoter Score (NPS) of 10.4.
"Direct Line has been adding new value into its proposition as well as slightly repositioning itself," Consumer Intelligence chief executive Ian Hughes said. He pointed to Direct Line's new offerings, such as paying £10 per day for every day over seven days a repair takes in the event of a claim, and its eye-catching advertising campaign reprising the Mr Wolf character from the film Pulp Fiction.
Motor insurers are delivering better consumer satisfaction than in previous years, according to Consumer Intelligence. As a whole they achieved an NPS of 6.3 for 2015, compared to just 3.4 for the previous year.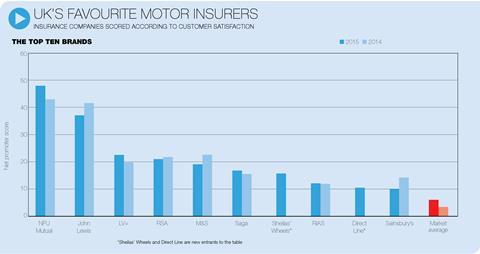 Click here for a larger version
Hughes said this is great evidence that the industry is serving customers well, despite criticism from regulators and the government
"In 2015, consumers were shopping around less and their satisfaction was going up," he said. "The industry is doing a great job of making people happy, and it beats itself up and gets beaten up by government for increasing prices and all those sorts of things, but the truth is consumers are quite happy at this point in time."
Hughes says that to fight this unjust criticism, insurers and wider industry bodies such as Biba, ABI or CII need to doing more to promote the good work the motor insurance industry is doing.
And this will become even more important in the face of the whiplash reforms introduced in the Autumn Statement by George Osborne.
The Chancellor expects the increase to the small claims limit and the change to providing treatment for minor whiplash injuries instead of a cash payout to save £1bn on the cost of motor insurance – something he expects to be passed on to policy holders.
Hughes, however, warns that price increases towards the end of 2015 will negate this effect, even if insurers do pass on the savings.
To read the full story on Consumer Intelligence's survey of customer attitudes towards motor insurers, click here.