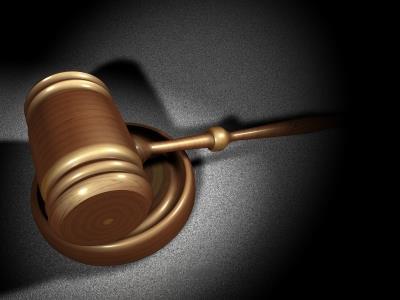 A broker has won an unfair constructive dismissal case against her former employer Abbey Insurance Brokers.
Anne McLarnin, who worked had worked for Northern Ireland broker Abbey for 12 years, claimed she felt 'shafted' and was forced to resign as manager of Abbey's Newforge branch.
The tribunal ruled unanamously in her favour and ordered Abbey to pay McLarnin £45,942 in compensation.
In her claim, McLarnin accused Abbey of breaching its contract with her by:
Attempting to transfer and demote her by moving her to a post as senior sales technician in the Lisburn branch
Deciding to suspend McLarnin and move her to a disciplinary hearing following her refusal to accept the move to the Lisburn branch
Applying pressure to McLarnin to accept the demotion and move to the Lisburn branch after she was threatened with the sack
McLarnin resigned from the company following the grievance hearing and its outcome, which her lawyers said did not address her concerns about her demotion and pay cut.
Abbey rejected the accusation that there had been a breach of contract.
The tribunal heard Abbey had wanted to move McLarnin because they had lost confidence in her as manager.
The broker argued that it was entitled to move McLarnin to any location it wished due to a mobility clause in the contract.
Abbey further argued that by not agreeing to move to another office, she had failed to agree with a "reasonable work instruction" which was misconduct.
At the disciplinary hearing on 8 April 2015 McLarnin said: "I feel like I had been shafted. I feel shafted to be moved to Lisburn. You have lost confidence in me as a manager in Newforge because of the politics in Newforge."
The new role in Lisburn that McLarnin was offered meant that that her annual basic salary would be reduced by £10,000.
Following her suspension McLarnin lodged a grievance case against Abbey, alleging that she had also been bullied.
A key part of her claim was that she had been suspended but no allegations of misconduct had been put to her during the disciplinary meeting.
She felt the company had engineered a disciplinary process to force her into accepting a demotion.
Law firm Millar McCall Wylie acted for McLarnin.
The firm said: "The Tribunal's judgement vindicated [McLarnin's] decision to resign her position. In a wider employment context this case should serve as a warning to employers seeking to unilaterally vary or impose new terms on an employee.
"The Tribunal makes it clear in this judgement that a mobility clause must be exercised in such a way that it is feasible for an employee to work under it."
Abbey Insurance declined to comment.