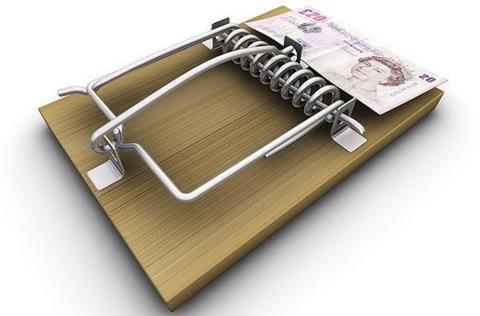 The FCA has been told it needs to get even tougher on brokers - even in the aftermath of today's crackdown on broker controls of appointed representatives.
The FCA today released the findings and orders for brokers to clean up their act when it comes to controlling their ARs.
But Trident chairman Robert Marshall said the regulator had only touched the 'tip of the iceberg'.
The SME broker boss said the regulator needed to be far more physically present in its dealings with unruly brokers who could easily sidestep paperwork.
"This news does not surprise me. People are not following the rules, the FCA claim they do not have sufficient people. And the result? This kind of thing continues.
"The FCA assumes you can regulate by email, but until people feel that somebody from the regulator is going to come around and see you, nothing will change.
"It is good in so far as they have started, but that's just the tip of the iceberg. Are you going to address every firm with an AR or not? People will know how to answer a questionnaire and know how to get off the hook."
Brokerbility chairman Ashwin Mistry agreed that there were real issues with broker control of ARs.
"I'm not surpised at all. ARs are nothing more an expense in the distribution model. With the method and audit controls in place, the principal is jointly liable
"It is difficult because the more you delegate out your control, the more inefficeinies and detriments result."