Natalie Ceeney tells financial firms to shape up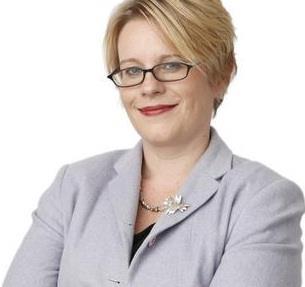 Financial services firms need to start delivering on their promises and offer customers fair deals to regain consumer trust, warned Financial Ombudsman Service chief executive Natalie Ceeney.
Speaking at the Labour Party conference, Ceeney said: "Financial services businesses need to deliver what they promise. In financial services, what is being sold if not a promise? If you think about what insurance is, it is a promise to look after someone if something goes wrong.
"What we see at the ombudsman service are a lot of beautiful promises that don't translate into reality. If we are going to restore confidence, promises have to be kept."
Ceeney added that deals offered to customers need to be fair, and to be constructed so that the public can easily understand them.
She said: "It's not like Tesco, where you go and feel the mangoes. The small print needs to make sense. Unless the deal is fair, there is a high chance in financial services that the consumer is going to get ripped off."
Financial services firms also need to treat complaints made against them as an opportunity to learn, Ceeney said.
She added that consumers have a responsibility to sort out their financial problems quickly, rather than postponing the issue.
Ceeney also called for tougher regulation of claims management companies (CMCs).
She said: "I think the challenges we've got is that claims management companies now are an industry that is very, very poorly regulated, if you can count the regulation as regulation at all."
She added: "There is only one single thing that unites everyone who works in financial services, consumer groups through to banks, and that is: we need better regulation of the claims management sector."
Ceeney said that the better CMCs gave a valuable service to consumers, but called for tougher regulation of the sector as well as a ban on cold calling and CMCs charging upfront fees.