Claims from staged taxi crash in Leeds would have cost LV= £145,000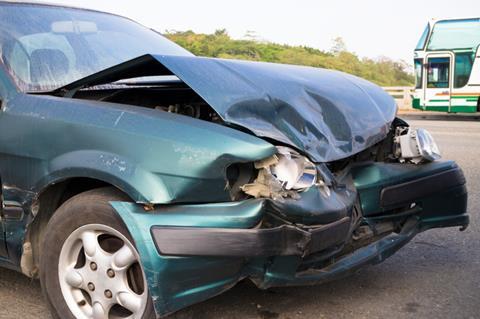 Four people have been jailed in West Yorkshire after trying to defraud insurers LV= and Esure in crash-for-cash scams.
The two main claimants in LV='s case – Abdul Jamil and Shamila Saleem, both from Bradford – were each sentenced to eight months in prison.
A claimant in the LV= case, Farhana Kazami, also from Bradford, was given a 12-wek suspended sentence in recognition of her assistance with the case.
Mohammed Adris Aziz, the main claimant in the Esure case, was sentenced to six months in prison.
In the LV= case, Jamil claimed that as he was driving his taxi Brundenell Street in Leeds, a car insured by LV= pulled out from a side road and drove into the side of his moving vehicle.
He claimed that Saleem and Kazami were passengers in the taxi at the time of the incident.
All three tried to claim compensation from LV= for injuries, and Jamil tried to claim compensation for vehicle repairs and storage, as well as for a hire vehicle. Had the claims been successful in court it would have cost LV= in the region of £145,000.
But LV='s claims crime prevention team found the claim to be suspicious.
Further investigation showed that there were a number of similarities between the LV= claim and one that was being brought against fellow insurer Esure.
The two insurers worked together with their solicitors Horwich Farrelly and found that the fraudsters were linked to another five similar car insurance claims.
After the insurers denied the claims, the matter went to court. Before the hearing Kazami contacted LV='s solicitors and admitted the claims were fraudulent.
The remaining claimants maintained their innocence until the day of the hearing on 26 November, when they accepted the 33 charges jointly brought against them.
LV= general insurance managing director John O'Roarke said: "This is a case where organised criminals were deliberately staging accidents, putting themselves and the safety of innocent motorists at risk, in order to defraud insurers of thousands of pounds.
"Fraud is not a victimless crime and the cost of paying fraudulent claims drives up the cost of car insurance for all. LV= takes a hard line on fraud, investigates all suspicious claims and pushes for the toughest sentences for those who are prosecuted."
Esure head of financial crime Matt Gilham added: "Where we have evidence of fraud, we will take steps to pursue the perpetrators, whether this is working with law enforcement or using the powers of the court, be this acting alone or in collaboration with our industry peers."