Business services chief executive Jane Hall will also leave after 15 years with the company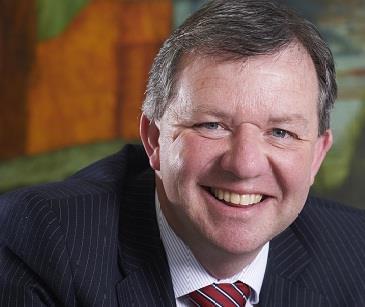 Innovation Group's UK property head Greg Gladwell (pictured) and UK motor head Chris Ashworth are leaving the business.
According to an internal Innovation Group memo, seen by Insurance Times, the two will both depart on 31 March.
Innovation's business services chief executive Jane Hall has also decided to step down after 15 years with the company.
Gladwell's departure comes just six months after he joined Innovation Group as UK property head. He was previously UK and Ireland chief executive at loss adjuster Crawford.
The memo said Gladwell will be leaving to "pursue an alternative lifestyle and career direction".
Innovation Group's former head of UK property Paul Irvin will replace Gladwell.
Ashworth, who joined Innovation Group in February 2014 after the company bought his motor repair network Crashworth, would be leaving to focus on his external consulting and conference work, the memo said.
Graham Kresfelder, head of Innovation Group's motor business in Poland, will replace Ashworth.
Hall said in an internal memo that she had decided the time was right to pursue a new challenge. She said: "My current plan is to take on a portfolio of non-executive board roles, but who knows what the future may hold.
Hall's responsibilities will be assumed by new chief executive Tim Griffiths, who Innovation Group announced yesterday would be taking over from Andy Roberts.