Enabling consumers 'to pick and choose how they interact with their broker' will be essential
Insurance2025: The Covid-19 pandemic has been a "big factor" in accelerating the spend and adaptation of technology, with consumerism being a key influence. Moving forward, gaining further insight into the "art of the possible" and "omnichannel" interaction will be essential for the insurance sector, said Dave Chapman, sales director at Applied Systems Europe.
Chapman was speaking as part of Insurance Times's three-day virtual conference, Insurance2025, held on 20, 21 and 22 April 2021.
He told Full Circle Comms director and insurance industry commentator Ant Gould that the "adaption of technology" has driven Applied Systems Europe to look at how it can "innovate" and develop its solutions to ensure the company is "keeping pace with what the clients are demanding".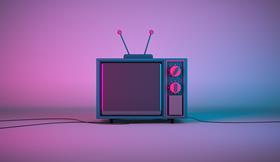 He continued: "I think lots of that comes from our own personal lives and our consumer life. The likes of Amazon and the interactions that we get with online shopping gives us a real expectation of how we want to buy anything.
"It's really important that as a technology organisation, we keep a close eye on consumer trends, as much as we do [for] trends within the insurance market, to make sure that we can really satisfy those on demand needs and thirst for information at the point of request [for] a quote or sale.
"What we've seen is the requirements to adopt mobile apps or self-service to be able to interact with brokers in a slightly different way to perhaps [what] we would have experienced traditionally. [We have] definitely seen an uptick in [the] use of technology."
Self-service
However, are brokers able to meet these emerging needs of today's insurance consumer?
Rather than debating whether brokers have got the right skills, Chapman said that instead, brokers want the tools to ensure they can interact with the changing demands and requirements from clients.
He explained: "Customer self-service, whether that be via portals on websites, or whether that be [through] mobile apps, is very much allowing consumers to interact with their insurance provider.
"From our point of view, what we're trying to ensure that we do is that not only are we providing our clients with a programming platform, we're also providing them with consumer self-service tools, so the consumers can pick and choose how they interact with their broker.
"And it's really important from a broker's perspective - it gives them some breadth of capability that perhaps had been missing.
"The other key thing is around making sure that technology is open and can be interacted with in such a way that brokers can push data and insight into their systems, rather than just looking at pulling out a platform.
"I do very much think that we're going to really keep that pace up and drive innovation and continue to look at new and exciting ways in which we can interact with our consumers."
Partnered with Google
In 2018, CapitalG, the growth equity fund of Google-owner Alphabet, took a minority stake in Applied Systems.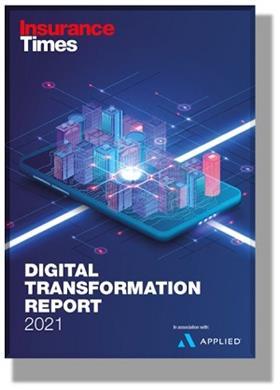 Chapman said: "You get to see all sorts of weird and wonderful information being partnered with Google, and you get to understand what people's expectations are in their consumer interaction, so what we're seeing is that people are far more curious to shop around.
"[Consumers] are trying to understand whether they're getting the very best deal [and] whether they're interacting with an organisation that perhaps has similar ideas and belief systems.
"It's the impatience [of] us as consumers [which is] very much driving our day-to-day lives.
"Gone are the days where the only way to contact any organisation we interact with is by the telephone or face-to-face, so I would definitely say that people want the ability to trade in an omnichannel way."
Chapman added that consumers want to feel in control of their decision-making, whether that be visiting a branch to speak to a local broker or taking away their purchase decision to complete at a later stage, via an app or on the web.
"We're definitely seeing the trends that are adopted from a consumer perspective, in a non-insurance world, starting to creep very much into what we think insurance brokers and agents are going to need to know [as well as] how they're going to have to interact with their clients moving forward."
Insurer connectivity
According to Applied Systems's latest annual independent agent and broker survey, 2020 Digital Technology Adaption Survey, the continued growth in insurer connectivity is evidence of the increasing importance agencies and brokers place on digital interaction with insurer partners.
Chapman added: "Broadly speaking, we were seeing the adoption of technology was approximately 2% up year over year versus 2019.
"I think it's fair to say that what we've seen, since Covid and since March, [is] an absolute acceleration of demand for new technology.
"Essentially, with clients wanting to interact with their [customers] and ensuring that they can service the changing needs of their customer base."