EOW (escape of water) risk management will provide 'opportunity to change the relationship' between insurers and customers, from 'a grudge purchase to one where there is an ongoing dialogue', says chief executive
Insurance2025: The Covid-19 pandemic could be seen as a "turning point" for accelerating consumer trends in the insurance sector that were already under way, for example pivoting towards risk management rather than just "being there when something goes wrong", according to James Reader, chief executive of insurer Covea.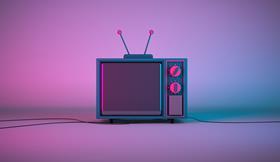 Speaking during the virtual Insurance2025 conference today (20 April 2021), Reader told Insurance Times editor Katie Scott: "To date, a lot of the changes are seen around the service delivery and the experience we deliver for customers."
This includes shifting expectations around how customers communicate with their insurer and broker, as well as policyholders' desire and willingness to use new channels, such as video chat.
For Reader, however, the most interesting trend is around products - he said there has not been a huge shift in this area yet, but going forward he believes there will be.
"The shift will come from the products and services that are offered to customers and customers' expectations will change because of what's available to them," he explained.
"This is always a two-way thing. I think we will see that change being driven more from the supply side - as we do that, customers' expectations will then change quite quickly as they will see it's not just about price."
No one-size-fits-all
Reader said that this product and service innovation is an opportunity, with customers recognising that they can purchase products that are more tailored and not just "one-size-fits-all".
"There is a latent desire and need for something different and it's up to the industry to deliver it," he added. "We are starting to see that happening and there is a very strong appetite among consumers for something different."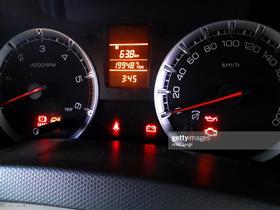 An example of this is the popularity of usage-based insurance policies during the pandemic, with Reader noting that insurtechs like ByMiles have already produced successful products that differ to a traditional insurance offering.
He tipped another big trend as "insurance as a set of solutions that help people manage risk as opposed to being there when something goes wrong".
Reader therefore believes that home insurance solutions, such as the prevention of the escape of water, will become more mainstream over the next five to 10 years.
"That will deliver a lot more for the customer," he continued. "It's an opportunity to change the relationship that we have with our customer from a grudge purchase to one where there is an ongoing dialogue."
When asked about how the industry might prepare to be able to deliver these changes, Reader said that technology would be key.
"But it would be dangerous to see this as a technology-led shift. We have to start with what the customer really needs; having done that, then developing technologies that enable the delivery of a much more tailored solution," he added.
He noted how quickly technology can move, citing the advancements due to the pandemic and home working as an example.
He suspects that business models may also need to change.
"One of the shifts that I am talking about will be a need for different types of partnerships and business models to deliver these kinds of solutions," he said.
"We are going to have to look at bringing other organisations into some of those models – [such as] technology providers."
Car ownership shifting
Looking to the future, Reader predicted that access to insurance will change as car ownership edges towards electric vehicles and autonomous vehicles.
He said: "If individuals are no longer owning cars, where does motor insurance fit into that? There is still risk there that needs managing, but it's not going to be the same, it will shift."
Reader believes that "really talking to customers" will help the industry keep up to date with fluctuating customer needs, however "there is a new generation coming through that is expecting a different set of relationships".
"We are in a position at the moment where 75% of people buy motor insurance via aggregators because that's what everyone else does. But I think a shift will happen - its for all of us to think whether we want to be at the forefront of that or whether we want to hold on to what we have got for as long as we can," Reader added.

Insurance2025: Personal Lines Keynotes, 2021
1

2

3

4

Currently reading

James Reader: Covid-19 pandemic is 'turning point' for accelerating consumer trends