But early mornings, printer failures and Wednesdays are still likely to make the blood boil, according to survey
A recent survey suggests that people working in insurance are less stressed than workers from other sectors. These were the findings from a multi-sector survey launched by recruitment consultant Michael Page.
The survey found that Tuesday seems to be the day during the working week when stress among workers from many sectors hits a peak – except for insurance workers. They appear to experience most stress on Wednesdays.
Which day of the week do you generally find most stressful at work?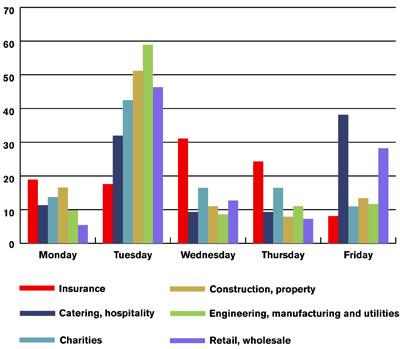 It is the start of the working day that seems to cause insurance workers the most stress, far outpacing other sectors. But once the early morning panic has subsided, insurance workers are a pretty laid-back lot, with stress levels decreasing as the day progresses.
At what time of the day do you typically feel most stressed?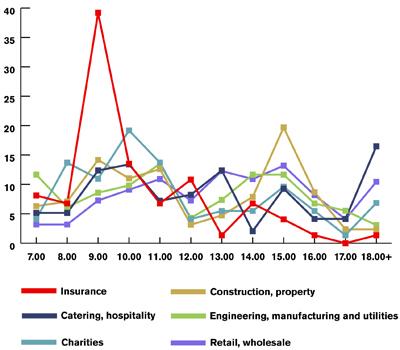 And what causes stress levels to rise in the early morning? It seems the printer not working and problems accessing the internet are the greatest sources of stress. The printer clearly is a major bugbear, as nearly twice as many respondents indicated this to be their biggest source of stress compared to other sectors.
What are the biggest sources of stress for insurance workers?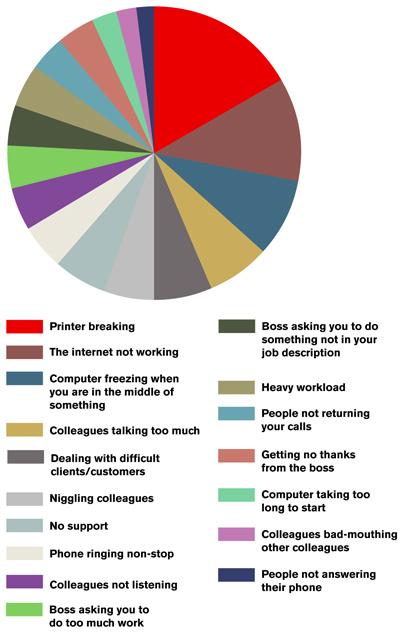 But at least stress is not driving the sector's workers to drink; insurance workers are slightly less likely to find solace in the bottle than other sectors.
Do you ever feel so stressed you have to go home and have a drink to chill out?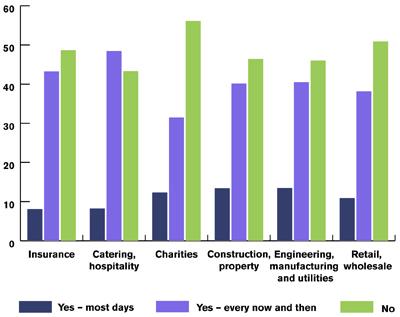 On the other hand, stress may be the reason for absence due to sickness. The insurance sector has one of the highest response rates for this. Perhaps those early morning stress levels put workers off going to the office at all …
Have you ever felt so stressed that you have called in sick?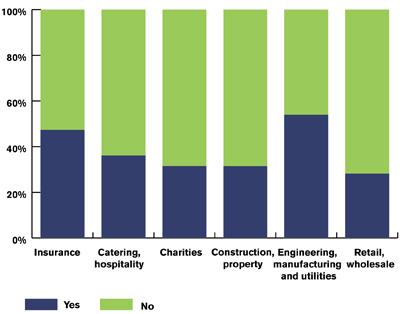 And the need to take one or two days off a month due to stress seems to occur more frequently among insurance workers than other sectors.
How many times per month do you take a sickie due to stress?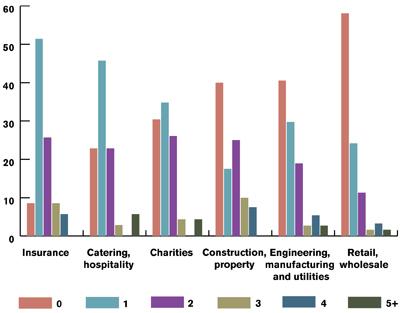 Yet despite this, insurance workers claim to be unhappy with their job the least often. Perhaps those sick days are doing some good after all.

Do you ever have moments when your job makes you feel unhappy?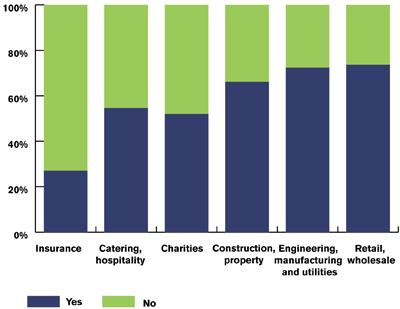 So should insurance managers take these findings seriously? Apart from getting the printer fixed, probably not. The research was conducted on behalf of Michael Page on the back of the launch of a new iPhone app designed to support ongoing career progression by taking the stress out of finding a job!