Ahead of taking part in a debate about insurtech integration at Insurance 2025, ThingCo founder Mike Brockman speaks to Insurance Times, advising startups against relying on backing from insurers
Would you say that insurtechs are having the impact that many people have expected?
Some insurtechs are more successful than others but overall, you can't get away from the fact that technology is changing massively and opened up a lot of new opportunities in all shapes and forms. Insurtechs have embraced that and come up with lots of ideas.
The insurance companies are risk averse and not structurally geared to embrace new ideas so the insurtechs have really shaken up the industry.
Why would you say that some are less successful?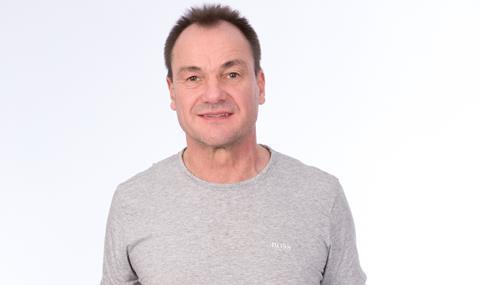 Insurtechs don't just have the challenge of how to get a product out there, they also need to raise capital, get the right people, as well as build, launch and sell their product. There are many different things that you have got to do to get off the ground - it takes a lot of experience and a lot of money.
So, if you look at different insurtechs, they will have very different abilities based on the quality of the people, the amount of money they have got and how good the idea is. I have always said thousands of people have good ideas but very few people make them happen. And that makes the difference between those who succeed and those who fail. You need to have a well-thought through business plan that is robust and has got diversity.
So what you are saying that it is a combination of different factors, so you have the right people, the right expertise and you have the funding.
That is right, and you need them all in order to succeed. And that all needs to be on top of having a good idea.
Is there a danger of startups relying too much on the backing of incumbents to survive in the space?
If they rely on the backing of insurance companies, they are going to wait for a very long time, in my opinion.
Insurers are not geared up for this. I am not a big fan of the insurance industry being a supporter of insurtechs. When you look at private equity, VCs or other investors, they are much more open to looking at what a good idea is and backing it without a lot of bureaucracy around it. They tend to allow the management team to just get on with the job.
VCs can bring their understanding of business to bear which can help younger people especially who might appreciate the guidance on how to run a business, but the VC will ultimately allow them to go with their own ideas. An insurance company will tend to still think about an insurtech as a risk. So I am more in favour of a VC, PE approach than incumbents supporting insurtechs.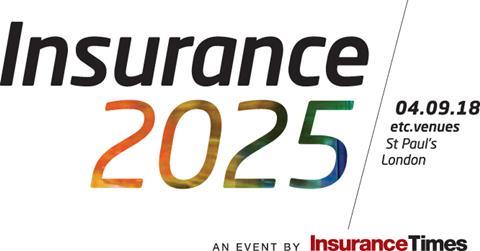 How else can insurtechs grow its capacity without relying on constant cash injections?
It depends on the business model you are building.
Any business needs a long-term plan. You have to look at what your funding requirements are, how fast you can get your products to the market, how fast you are going to generate revenue and the appropriate backing to get you to where you need to be.
The quicker you generate revenue, the easier is to get further funded and to get to a self-supported business model.
If you are raising tens of thousands of pounds as an insurtech, and don't start to deliver real returns, the investors will start putting pressure on the management team to maybe change direction. You then get an investor-driven business plan that emerges from that.
Whereas if you raise funds incrementally geared towards certain business goals, everyone buys into progress.
There is a concept called bootstrapping where you basically start your business and retain as much equity in the business as possible and off the ground show that you are working.
I prefer this approach, so you first demonstrate that your business is working and then you can raise capital at a later stage from a position of strength.
Given how competitive the environment is right now and you said you are a fan of VC backing, how can an insurtech stand out in such a competitive environment?
There's a saying 'It is better to be different, than it is to be better, otherwise you will not be chosen'. If you are competing for capital raising, you have to make sure that your business model stands out from the crowd. It needs to be sufficiently different and well thought through in order to attract the appropriate investors. It is a competitive market in a sense that there are lot of insurtechs, lots of people looking to invest but ultimately you have to promote your idea as the one most likely to succeed. You not only need a good idea, you need the right quality management team behind it and the right resources.
So, you are speaking at Insurance2025 this July as part of a debate about the integration of insurtechs. In that sense, what importance does an event like this have in putting startups in front of major insurers and other institutions?
Any forum that allows insurtechs to promote their ideas and show why insurtechs are important in changing the way traditional insurers and brokers think, must be good.
Therefore, having a forum which looks critically at the success of Insurtechs is very important. Ultimately Insurtechs are making the industry consider what they are actually doing to deliver better services to their customers.
Insurers said they expect more change in the next 6 years compared to the last fifty years. Do you agree?
They said that six years ago and six years ago before that. If you actually look at motor insurance over the last twenty years, what real changes have there been?
My previous company Insurethebox probably created the biggest change through telematics. Aside from this, the basic product has remained exactly the same. Yes, you can get more efficient but actually customers just expect that as the norm.
Insurers need to wake up to the many changes coming, in order to survive. However, it is very difficult for them to change the way they have worked in the past.
Every week, there are people being let go by the major insurers in all parts of their businesses. It seems the natural reaction of insurers when their business is under pressure to just get rid of people. It is not clear my mind whether that is the best approach. Yes, they need to cut costs, but they have to look more critically at where they want to be in the insurance market in 2025. I don't think enough of them are doing that. They are taking a short-term measure of cost cutting without actually having a clear view of where they want to be.
That's why a conference like Insurance2025 is very useful for opening up that debate.
There was a lot of talk about autonomous vehicles being on the road by 2021. Will that bring a lot of change to the motor industry?
In my opinion the motor manufacturers are no different to insurers really, it is a lot of talk and not much action. Cars are continually improving, they are getting more sophisticated but there are a lot of cars on the road which are not. And they are not going to disappear in the next five years. The number of new cars coming on the road is reducing so if you look at the total car park, it is going to take a long time for those older cars to disappear.
I have a particular view that fully self-driven cars on a mass scale may never happen. Clearly the technology is there, but it is a ridiculous thought that we will all have self-driving cars in twenty to thirty years' time.
Are you looking forward to Insurance 2025?
Absolutely. I always like a good debate - let's get these things out in the open and see how everyone responds. I am really looking forward to it.