EIOPA report reveals top 20 European insurers in good financial health but solvency ratios "starting to decrease"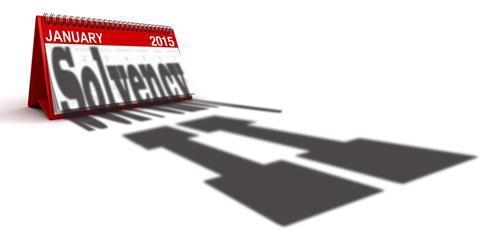 Insurers' solvency is deteriorating due to persistently low interest rates and market unrest caused by the eurozone debt crisis, according to EIOPA (European Insurance and Occupational Pensions Authority).
The European regulator said that despite the continent's top 20 insurers being in good overall financial health with average capital reserves running at 200% of the required minimum, solvency ratios have "started slightly to decrease".
The date for the implementation of Solvency II for insurers is 1 January 2014.
EIOPA's bi-annual stability report also revealed that European life assurers were retreating from their traditional business of providing products that offer guaranteed returns to policyholders as premiums for those products fell by an average of 10% in 2011.
By contrast, premiums from unit-linked life insurance rose 3%.