Ex-AIG boss McNamee has plans for C-Quence's next chapter, including servicing its 'tremendous broker distribution channel'
When Jacqueline McNamee left AIG in 2016, she felt a strong desire to do "something different" despite having a great experience.
After spending around 23 years in the corporate insurance world, she felt that her career had reached a point where she was doing a similar version of what she had previously done. Therefore, she wanted to channel her experience into something new.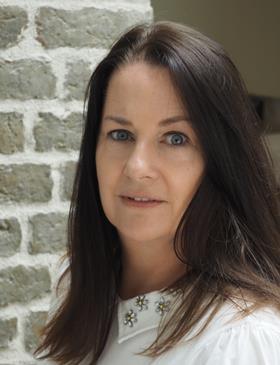 "It's a long time to [then] pivot and change direction, to leave the comfort and experience of big commercial [insurance] and pivot into the unknown world of startup and [an] entrepreneurial path," McNamee tells Insurance Times.
She says she had a "percolating frustration" about the pace of innovation in commercial insurance.
In 2017, McNamee launched insurtech MGA C-Quence - she works as the company's chief executive - but her journey didn't come without obstacles.
She admits that starting her own business was a daunting undertaking, but she also thought "if I don't try it, will I regret it?" – this gave her motivation.
"The challenge of building a startup from scratch is also the opportunity that you can have a blank sheet of paper - you are not incumbered by traditional methods," she explains.
"I had never set up a company before, but it was one of those challenges that I felt if I didn't go with my instinct, I didn't want to live to regret it. When I look back on it now, it was a very interesting journey."
For example, when it came to getting funding for the startup, McNamee was met with advice like "if it was easy, it would have been done by now", or that she only had a one in five chance of succeeding.
But she saw these challenges as a test on her resilience and tenacity to push forward with her plans.
Fast forward to 2021 and C-Quence has seen "substantial growth" due to the uptick in online trading during the Covid-19 pandemic, a capacity partnership with NIG and some key hires, including former Hiscox sales director Derrick Potton and Alex Fell, who has previously worked at Chubb and Markel.
McNamee now says the next chapter for C-Quence will be about furthering the firm's vision to transform the broker-customer experience in the mid-market sector and growing its risk appetite in property and casualty lines.
She aims to operate with an expense ratio of less than 5% of gross written premium (GWP), compared to a market norm that is more than 16%.
Starting a new chapter
Last year saw the business re-establishing itself in the market after closing the year with 1400% growth.
So far this year, C-Quence has seen 400% growth. New users have increased by around 700% over the last six months, due to people adopting online trading – she anticipates this rate of growth to continue.
For McNamee, the first and second chapter for C-Quence was about "designing, building and proof of concept", however the we are now all about rapid expansion. This chapter will centre around "servicing the tremendous broker distribution channel we have already established".
Speaking about what this would entail, she says: "Increasing our penetration in our business and our commitment to service excellence.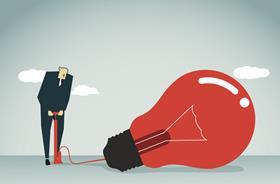 "We are not looking to massively expand beyond the brokers we currently have. We have [a] tremendous mix of the big brand multinationals, some of the big networks, the wholesale and the regional brands.
"Our whole offering is predicated on service and quality. We are very selective with all our broker partners – one of the key things is 'do they believe in having a progressive vision for [the] commercial insurance sector?'
"Our commitment is to partner with them to bring differentiation to their business. What we are doing is consistently expanding the processing power of our platform. That's where we can grow on a non-linear basis."
However, she adds that she does fuse traditional experience with technology, as brokers want a "personal touch" in some instances.
Insiders and outsiders
When building her staff base, McNamee admits that "it's difficult to innovate from the inside" - this is why her team are diverse, particularly in terms of their experience, and come from both inside and outside of the insurance industry.
"The light bulb moment for me was that I was realising that I was going to build a team with a configuration of insiders with outsiders. While we do have deep-rooted, traditional insurance experience on the underwriting and distribution side, all of the technology design and execution [team] have come from outside the industry," she says.
For McNamee, bringing in a diverse workforce that was going to challenge the status quo as to how things in insurance should be done was key.
When asked where the name C-Quence derived from, McNamee explains that as she comes from an engineering background, she wanted a name with a mathematical orientation.
Having liked the Fibonacci sequence, she says: "I liked the term 'sequence' - everything we do has a logical order, but that domain name was taken."
Therefore, the spelling of the word was changed to "C-Quence" and McNamee describes it as "a modern name for a modern business".