'This means that we are in a unique position to support both our brokers and their clients,' says head of product
As UK brokers respond to this year's MGA Survey, Insurance Times spoke to Nyasha Kuwana, head of product at FloodFlash, about the challenges MGAs are currently facing and what considerations MGAs need to keep an eye on moving forward.
What in your opinion are the major challenges facing the MGA market in the year ahead?
With unpredictable catastrophe losses continuing around the world maintaining good capacity is always a key issue for MGAs. We're very fortunate to have secure capacity in the face of the hardening catastrophe market. This comes from a combination of a great relationship with Munich Re, whose venture arm also invested in FloodFlash recently, and our parametric underwriting which reduces insurer certainty.

Beyond that, the ongoing financial insecurity which seems to have defined recent years has meant that insurance buyers are feeling the squeeze. This makes it more important than ever that MGAs are solving real customer problems and communicating the value that they can provide to brokers that might be tempted to simplify or streamline their product offering.
The 2023 MGA Survey aims to explore brokers perception on service levels. What can you tell us about how service levels have developed or transformed over the last 12 months at FloodFlash?
FloodFlash has grown massively in the last 12 months, so we are well placed to provide closer support, particularly to brokers with larger or more complex risks. Our smart quote feature that launched in June 2022 is maturing well, and each quote that we issue will feed back into the insights that we provide brokers and their clients. 2023 has seen significant improvements to our IoT sensor network, which include greater flexibility for larger customers and predictive maintenance.
Perhaps the best indication of how our service levels continue to improve is through our claims service. In November we broke the FloodFlash claims record, paying one client three hours and 50 minutes after flooding reached their trigger depth. These rapid-payment claims help reduce damage through mould and damp and limit the business interruption that our clients incur. We're hugely proud to have demonstrated the simple customer-centricity of parametric claims after catastrophic flooding with such consistency over the past few years.
Trading support is another area being investigated in the 2023 MGA Survey, what is your strategy when it comes to providing trading support for brokers?
Given that parametric insurance is still relatively new, broker support is hugely important to us. We want to make sure that brokers with access to the product are confident in spotting where FloodFlash can solve their clients' problems. Our onboardings, phone and email support and client meeting support are all designed with the broker in mind. We use these outlets to empower them with the insights and support they need to structure the best cover for their client.
This is where the aforementioned smart quote service comes in and why we continue to hire within our underwriting and broker success teams.
Claims service is another area being investigated, an area of frustration for brokers in all the research we do at Insurance Times. What is your MGA's approach in providing a high-level claims service?
FloodFlash claims are an example of how technology can make a transformational difference for brokers and customers at claim. When flood water reaches the client's chosen trigger depth at our smart sensor, we begin the claim automatically. The only thing that a broker needs to do during the claim process is provide the client's payment details.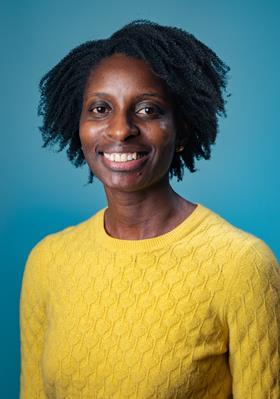 Paying clients within 48 hours, our measure of a successful claim under normal circumstances, means that broker claims teams can focus on the more difficult claims processes from other insurers. It reduces business interruption, damp and mould and changes the conversation about how customer-friendly insurance products can be.
Concern over the prospect of removal/changes to capacity arrangements is still very apparent in the MGA market. Should brokers have any concerns about the capacity arrangements at FloodFlash, if not why?
As climate change and urbanisation continue, parametric insurance is emerging as an attractive option for reinsurance underwriters to remain active in some of the world's most at-risk flood areas. This means that we are in a unique position to support both our brokers and their clients as well as the reinsurance community.
FloodFlash is backed by Munich Re and several of the world's other largest reinsurers. We have recently launched in the US showing that our intention to close the global protection gap is supported by our backers. Munich Re Ventures are also invested in the company, showing their commitment to a long-term relationship.
What can brokers expect in the next year from you?
A greater commitment to them. We want to get even better in supporting them through the sales journey – especially in terms of how FloodFlash can be used in partnership with other insurance products.

Savan Shah is head of research at Insurance Times, working here for nearly 8 years. With a masters in data sciences and having worked in a variety of industries, Savan brings a wealth of research expertise and passion to the role.

With a particular focus on research in etrading, MGAs, digital transformation and commercial and personal lines insurance, he has been instrumental in the development of the Insurance Times 5-star ratings reports, data insight books, webinars and more.
View full Profile