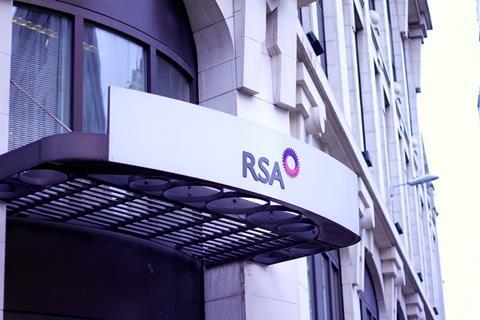 Investment bank Macquarie has downgraded its rating on RSA's shares to 'underperform' from 'neutral' because of the risk from the insurer's pension scheme.
In a research note, the bank also warned that it expects RSA's UK commercial business to face pricing pressure.
Macquarie has downgraded its price target for RSA to 406p from 460p. RSA's share price was 469.20p when the market closed on Friday.
The bank said that any potential bidder to buy RSA would need to take on the insurer's pension scheme liability, which Macquarie said had a £392m funding deficit as of 31 March 2015.
Macquarie noted that RSA, which it said is a "large buyer of reinsurance", had benefited because reinsurance rates are falling, but this is not yet happening in the rates of the primary insurance business RSA writes.
But it added that it expected this benefit to be temporary.
Furthermore, the bank said that it was likely that rates for larger commercial insurance business and, subsequently, smaller commercial business in the UK would follow the price declines seen at Lloyd's.
It pointed out that the Acturis index, which is designed to represent rates of a typical UK broker's book of business, was down "significantly" in the second half of 2015, and that RSA management had indicated flat commercial rates in the first quarter of 2016.