Stephen Robinson tried to claim for injury from Newcastle Council's insurers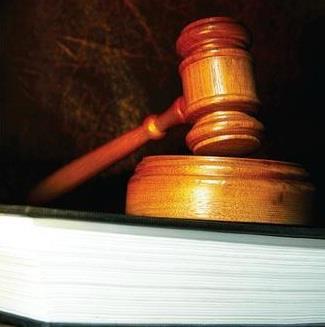 A man has been sentenced after trying to make a fraudulent insurance claim for a broken ankle he sustained in a YouTube stunt.
Stephen Robinson, 30, of Newcastle, was sentenced to 20 hours unpaid work, a £600 fine and a £60 victim surcharge after pleading guilty to fraud by false representation at Newcastle Magistrates Court on Monday 26 January.
Robinson claimed he had broken his ankle during heavy floods in Newcastle on 28 June 2012 by placing his right foot on a metal drain that collapsed in a flooded road.
He tried to claim compensation from Newcastle City Council, which passed the claim on to its insurance company.
The insurer initially earmarked £17,000 to settle the claim, but then discovered a YouTube video showing Robinson taking a running jump into the flooded road while being watched by a crowd of cheering people.
The video then shows him limp out of the flooded road and show his broken ankle to the crowd.
Robinson was arrested on 23 January 2014 and charged with fraud by false representation on 14 March 2014.
Detective Constable Kate Sibley said: "Stephen Robinson deliberately tried to defraud Newcastle Council and their insurers to financially benefit from his broken ankle.
"He broke his ankle because he was showing off in front of a crowd of onlookers.
"This posing caused his downfall as the incident was uploaded to the internet and viewed by thousands of people.
"Insurance fraud is not a victimless crime. It is those who pay their council tax in Newcastle who would have lost out if they had paid compensation to Stephen Robinson."
Join the debate at our Insurance Times Fraud Forum on LinkedIn