Mark Weil has revealed that when Marsh's global headquarters took charge of the group's cyber strategy, this posed a "challenge" for the UK & Ireland unit
Marsh UK & Ireland chief executive Mark Weil (pictured), whose departure from the broking group was announced earlier in April, has revealed that there was "tension" between Marsh's global headquarters and its UK & Ireland arm over the implementation of its cyber defence strategy.
Speaking at a Q&A panel alongside TheCityUK chief executive Miles Celic and chairman John MacFarlane at the launch of TheCityUK's 'Governing Cyber Risk Report', Weil said that while the team in New York reassured the UK & Ireland team that everything was being done to bolster the global company's cyber strategy, he felt it necessary for the subsidiary to take the reins.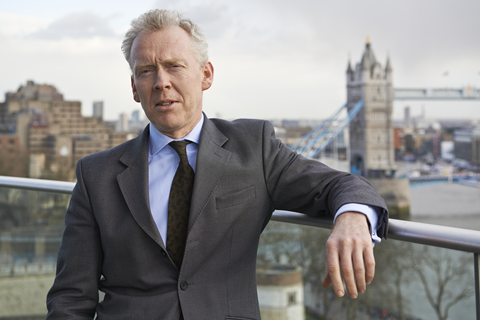 When asked by a board member of another subsidiary with US headquarters how Marsh's cyber strategy had been led, Weil said: "We had exactly the same tension which is a New York based chief cyber officer reassuring us that everything that needed doing was being done and was best done at group level."
However, he continued: "And my conclusion, partly because we've made ourselves somewhat prominent on cyber, but that also we naturally have machinery here and we have a different regulator, was that we needed to challenge that.
"We maintained close co-operation. For certain issues like security perimeters, we accept that those are group systems, but we put ourselves through a host of other essentials. So we got ourselves accredited, we did a dry run, we did some work to do some things I've described [in the report].
"My view is that it was not an acceptable proposal from the centre to say: 'look, don't worry about it'. If something did happen, I'm pretty sure I know who our friends at the FCA would come looking for to explain why and secondly where the press would be looking for answers from."
He concluded: "So it was clear to me that we needed to do something."
When asked whether he was aware of other subsidiaries that had taken the same approach, Weil said that he had spoken to firms who had done the same thing when faced with the "challenge".
He continued: "The reaction will be mixed. There were some questions about 'why do you need to do this?'
"In some cases we took a more pessimistic view of some issues than they have an insisted on action, but that is our right and duty.
"But in the end it was appreciated and well received, because it added to our sense of resilience."