Historic document to go on show in Lloyd's Collection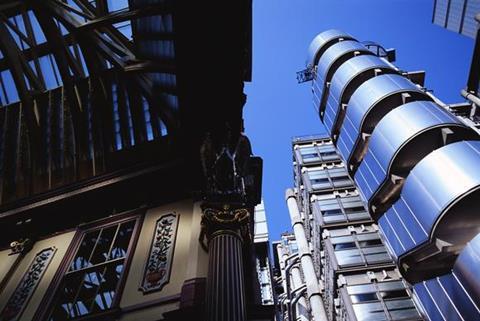 Marsh has presented Lloyd's of London with the original insurance slip for the RMS Carpathia, the ship that rescued more than 700 survivors from the RMS Titanic following her sinking 100 years ago.
The historic document will be kept on permanent loan from Marsh as part of the Lloyd's Collection.
The presentation was made by MMC president and chief operating officer Dan Glaser to Lloyd's chairman John Nelson at the 2012 RIMS conference in Philadelphia.
The insurance slip, which contains a summary of the Carpathia's insurance policy and the signatures of more than 80 Lloyd's underwriters, was uncovered by InSolutions, the insurance archaeology division of Marsh.
"We are pleased to be able to present this important historical document to Lloyd's," said Glaser.
"It serves as a reminder of the vital role insurance has played in facilitating global travel and commerce.
"We are glad that this fascinating piece of history will have an honoured place in Lloyd's prestigious collection."
Nelson said: "It's a privilege to receive the original insurance slip for the Carpathia, and I thank Marsh for entrusting us with it.
"As one of the biggest marine insurance risks of the time, much of the Titanic was insured at Lloyd's.
"Whilst today a wide variety of risks are insured at Lloyd's, marine insurance remains a key segment in our global portfolio.
"But we should also remember the loss of the Titanic was a human tragedy, with over 1,500 lives lost."
InSolutions' head Ian Pelham said: "Having access to the largest Lloyd's broker policy archive in the world, which extends to over 80 miles, means that we often come across insurance documents that are witness to important historic events.
"This is one example of the fascinating facts we bring to light in the course of assisting clients trace their historical insurance coverage."
Built by Swan Hunter & Wigham Richardson in the north-east of England, the Carpathia made her maiden voyage in 1903 and was a Cunard Line transatlantic passenger steamship.
Carpathia herself was sunk in the Atlantic during the First World War after being torpedoed by a German Navy U-boat.