Rebranded Covéa Insurance to be headed by Provident chief executive James Reader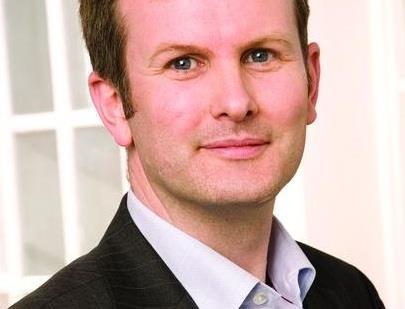 The future of MMA Insurance's long-standing chief executive Garry Fearn is in doubt after Covéa's decision to merge the business with sister company Provident Insurance.
MMA Insurance and Provident are to be rebranded as Covéa Insurance, to reflect the name of their French parent.
Covéa has chosen Provident chief executive James Reader (pictured) to head up Covéa Insurance.
That leaves question marks over whether there will be a role for Fearn, who has been boss of MMA since 1996.
An MMA spokesman said Fearn would stay on in his role until the merger was complete, but could not confirm whether he would have a new role in Covéa Insurance.
Fearn has had a tough few years battling rising claims costs in motor.
MMA posted a 2009 after-tax loss of £9.6m, although it returned to the black last year with a £1.1m profit.
Ink Underwriting managing director Mike Smith, who had previously worked as sales and marketing director for Provident, welcomed the appointment of Reader.
He said: "We will be sorry to see Garry change his role at the helm of MMA and we wish him every success in his new role.
"As for James, he and I joined the Provident board at the same time, so I have worked closely with him for several years.
"He fully understands the insurance market and is highly intelligent. He's a logical and very personable guy who will gain the respect and friendship of the brokers and colleagues within MMA."
Covéa is keeping tight-lipped about its plans for Covéa Insurance, but it hopes the newly formed company will grab a greater market share in the direct space.
Key to its ambitions will be the launch of a new price comparison site later this year.
Covéa will follow the Admiral model, which has Confused, of owning an aggregator and using it as a springboard to launch products.
The company will have the option of promoting the newly formed Covéa Insurance; Provident's direct brand, called Yes Insurance; and Swinton, on the new price comparison site.
The Paris-based mutual has earmarked between £20m and £30m for the launch of the aggregator at the end of this year, and has a team of 20 people leading work on the project.
Sources close to the company said the Paris-based mutual insurer, which is the top property and liability insurer in France with revenues of €13.5bn (£11.1bn), believes it has reached saturation point in its home market.
It has the capital to expand in the UK, and has been touted as a potential buyer for Brit's up-for-sale regional arm.
The market is also waiting to see what Covéa does with Swinton following the sacking of its entire executive board, including chief executive Peter Halpin.
New chief executive Christophe Bardet is so far trotting out the 'business as usual' line to Swinton's insurer partners.
Insurance Times understands the FSA is working closely with Swinton on its corporate governance.
Meanwhile, Halpin and his former Swinton colleagues continue to consult their lawyers following the sackings. Covéa cleared out the executive board in a dispute over share scheme incentives due this year (see this week's IT Investigation 'Swinton's very public hanging').
We say …
● Eyebrows have been raised at the prospect of yet another aggregator launching into a competitive space, but Covéa seems committed to the investment. The new aggregator should provide a platform for the launch of its UK assets Swinton, MMA and Provident.
● The French mutual insurer clearly has capital available for investment. It is currently bidding with Allianz for a French property investment firm. It has also been linked with Groupama's planned asset disposals.
● Covéa is clearly taking a more hands-on approach to the UK, and insurers will watch closely on what it does with Swinton.