Moneysupermarket publishes eight-point plan for insurers to adopt for improved transparency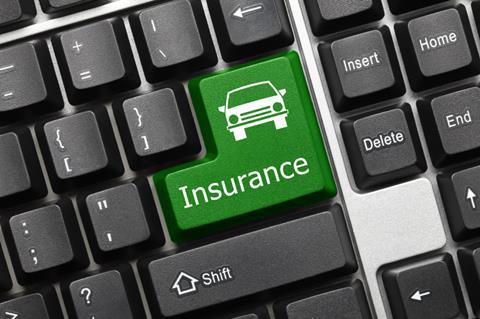 Price comparison website Moneysupermarket has accused motor insurers of playing tricks with its auto-renewal practices, which it says costs consumers £1.3bn a year.
A report by the aggregator has revealed that almost six million drivers, or 23%, automatically renewed their car insurance with their existing provider when their policy was last up for renewal, without checking a single quote from another provider.
Furthermore, 29% of those who auto-renewed last time their policy came to an end had not changed providers in the last five years.
Moneysupermarket editor-in-chief Dan Plant said: "As our report lays bare, auto-renewal is far from fair; it reduces proper competition and ultimately costs consumers big money.
"Often people have no idea that they're agreeing to auto-renewal when they first buy their insurance policy, and would struggle to opt out even if they did. When renewal time comes around, the letter or email they get from their insurer can be confusing and misleading, and even bury significant changes to their policy. If you don't want to renew your policy, cancelling can also prove difficult."
The aggregator also warned that current auto-renewal practices could leave policyholders underinsured or even with an invalid policy because of changes to the policy or the consumer's circumstances.
In the report, Moneysupermarket also called on insurers to adopt an eight-point plan to improve the auto-renewal process and make it fairer for consumers.
Moneysupermarket's eight-point plan for auto-renewal
Consumers should be clearly asked whether they want to opt-in to auto-renewal when first buying their policy;
Renewal notices should be in plain English;
Last year's policy price should be displayed clearly on the renewal notice, next to the new price;
Any significant changes to policies – such as the imposition of a larger excess or removal of breakdown cover – should be clearly displayed on renewal notices;
Renewal notices should prominently warn customers they must inform insurers of any changes in their circumstances, such as a new address, change in job, annual mileage or points on their licence;
Renewal quotes should clearly include proof of any no claims bonus, to enable easy switching to alternative policies;
Once a customer has renewed, they must be prominently told about the cooling off period, during which it should be free to cancel;
Cancelling auto-renewal should be really simple when a renewal is received, such as a click-through button on emails or a simple cancellation form sent with the letter.
Join the debate at our Insurance Times Motor Forum on LinkedIn