Group chief executive Amanda Blanc says the insurer 'will continue to make excellent and rapid strategic progress'
Aviva revealed in its Q3 trading update today (11 November) that it was on track to hand back at least £4bn to its shareholders by half year 2022.
Further details will be provided in Aviva's 2021 full year results in March 2022, but this is subject to regulatory and shareholder approvals, remaining completions, and market conditions.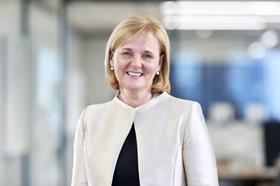 Amanda Blanc, Aviva's group chief executive said: "The completion of disposals in France and Italy General Insurance (GI) since the half year are significant milestones as we deliver a radically simplified and refocused Aviva.
"We are delivering our commitment to return at least £4bn of capital to shareholders, with circa £450m of the £750m share buyback already successfully completed."
It follows Swedish active investment firm and investor in Aviva, Cevian Capital demanding £5bn to be returned to shareholders.
Continued progress
In total, Aviva has sold eight businesses under Blanc's leadership for £7.5bn and is now focussed on the UK, Ireland and Canada.
Aviva recently completed its sale of France for £2.8bn and Italy GI for £284m. The sale of Poland, Italy (life) and Vietnam are expected to be complete by the end of the year.
The insurer expects strong growth in cash remittances for the year from the £1.4bn achieved last year and it remains on track to achieve its target of more than £5bn in cumulative business unit cash remittances in 2021 to 2023.
In GI, gross written premium (GWP) was up by 5% at £6.5bn, this was £6.2bn last year in Q3.
Blanc added: "We continue to make excellent and rapid strategic progress, right across Aviva."
Click here to take part - all brokers that take part will receive an executive summary of the full report and be entered into a prize draw to win £250 John Lewis vouchers