The law firm claims that Aviva owes them money for loss of income due to the Covid-19 pandemic
Law firm Everatt's is seeking a business interruption (BI) payout from insurer Aviva - the company claims that staff were unable to work from its main office during the UK's first Covid-19-related lockdown last year, reported Law360.
In a High Court lawsuit, Everatt's has argued that it is owed money by Aviva for loss of income due to the Covid-19 pandemic.
UK prime minister Boris Johnson ordered a national lockdown in March 2020 to control the spread of coronavirus - this saw many workplaces close and staff instead worked from home.
The law firm alleges that it has grounds for a payout under the prevention of access clause of its policy, which is triggered when access to the insured premises is denied as a result of action by government or a public authority.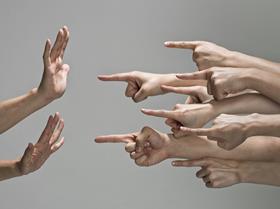 According to a filing on 7 May, the restrictions introduced by Johnson meant that Everatt's partners and staff could not work from a building in Harrow, north west London, and therefore lawyers could not meet clients' needs, make or receive phone calls or gain access to documents, the law firm stated.
It added that they were "unable to work efficiently without access to all the facilities available at the premises".
Loss of income
The law firm was acquired by Axiom Stone Solicitors last September. Its claim against Aviva was assigned to loss adjusters Sedgwick International UK in January 2021, but since then there has been no proposals or interim payouts.
Everatt's alleges in its lawsuit that it is covered for loss of income up to £478,000 ($677,000) as well as a range of increased offices expenses totalling approximately £150,000.
The issue of whether insurers should pay out on business interruption claims linked to the pandemic was decided by a UK Supreme Court judgment in January - this ruled mainly in favour of policyholders following the FCA initially bringing the test case.
The regulator sued eight insurers regarding 21 BI insurance policy wordings, as it sought to reach an "authoritative declaratory judgment" with a wide application.
Insurance Times contacted Aviva, but the insurer declined to comment.