'Our clients appreciate our unique dataset and increasingly AI-powered technology,' says chief executive
Broker Insights has revealed that members will upload over £5bn of annual gross written premium (GWP) to its platform this year.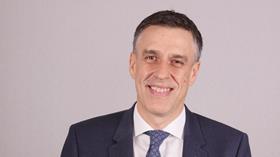 In a statement released yesterday (15 November 2023), the data analytics and market insight firm said that represented a 400% increase compared to the £1bn worth of GWP secured in 2021.
The earnings are a result of brokers and networks joining its Vision platform, which compiles and standardises UK commercial insurance market data.
Broker Insights cofounder and chief executive Fraser Edmond said that "what started as a solution for independent, regional brokers to understand their business better" is now "also being licensed to large national and global brokers".
"Vision is growing rapidly as brokers and carriers see the tangible value of joining a platform that quickly and efficiently brings them together to do business, saving significant time and money," he added.
"Our clients appreciate that our unique dataset and increasingly AI-powered technology provides them with real-time business and market insights that enable them to optimise their business models."
AI influence
Broker Insights shared the announcement after firms, such as the professional risks division of Tokio Marine HCC, joined its panel of UK insurers in recent weeks.
The firm also revealed in May 2023 that it had snapped up over 20% of the British regional broker market since its establishment in 2018 – equating to more than £2bn GWP.
That reflects a circa £3bn GWP increase in just six months.
Looking beyond Broker Insights' latest GWP milestone, Fraser added that its "significantly increased dataset" will enable the business to benefit brokers by providing them with enhanced market-wide insights on UK commercial insurance market trends.
"This benefits brokers because it increases the accuracy of our matching processes while simultaneously supporting insurers to improve and optimise sales while increasing efficiency for underwriters," he said.
"Broker Insights [now] has one of the largest commercial insurance datasets and is the smart solution for brokers and insurers seeking to extend their use of data to improve performance and efficiency."

Isobel, a reporter at Insurance Times for over 2.5 years, covers environmental, sustainability and governance (ESG) content.

She was selected for the Women in Journalism Senior Mentoring Scheme in 2019 and, in 2022, went on to win the Highly Commended Award in the Most Promising Newcomer category at the British Insurance Brokers' Association (BIBA) Journalist and Media Awards.

At BIBA's 2023 awards, she was shortlisted for the Best Investigative Journalism category.
View full Profile