The promotion is part of several leadership appointments across Europe, the Middle East and Africa region
Property and casualty insurance company Chubb has promoted Mark Roberts to division president for the UK, Ireland and South Africa.
Roberts brings 28 years of insurance industry experience, including 22 years at Chubb, to the role.
He joined the insurance company in 1999 and has held several senior underwriting and management positions, latterly as chief underwriting officer for property and casualty in the UK and Ireland.
Prior to joining Chubb, Roberts worked as an underwriter at insurance group ITT London and Edinburgh. He also holds a degree in ancient history from Durham University.
In his new role, Roberts will be responsible for Chubb's property and casualty, accident and health and consumer lines operations across his division's regions.
The new team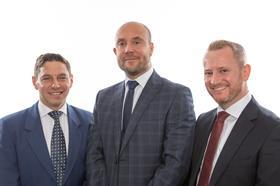 Also undertaking new leadership appointments are Sara Mitchell and Robert Wilson.
Roberts is succeeding Mitchell, who will now be division president of continental Europe, Middle East and North Africa.
Wilson, on the other hand, is appointed chief underwriting officer for Chubb global markets, as well as active underwriter of Chubb's Lloyd's Syndicate 2488.
Roberts, Mitchell and Wilson will report to David Furby – regional president of Europe, the Middle East and Africa (EMEA). In addition to his current responsibilities, Furby is assuming the role of president of Chubb global markets.
All appointments will start with immediate effect, if regulatory approvals are met.
Furby said: "I'm truly excited to have Sara, Mark and Robert on the leadership team in the EMEA region.
"They all have a proven track record and will, with their solid leadership experience, bring the best of Chubb to our clients and brokers across the region."
Juan Luis Ortega, executive vice president of Chubb Group and president of overseas general insurance, added: "With their decades of industry experience and accomplishments, and under the overall leadership of David Furby, these three executives – Sara, Mark and Robert – represent an exceptionally strong and talented team leading our region in Europe, Middle East and Africa.
"We are delighted to make these senior appointments, which further demonstrates the significant bench strength of talent within Chubb."
Chubb is a publicly traded property and casualty insurance company with operations in 54 countries and territories.